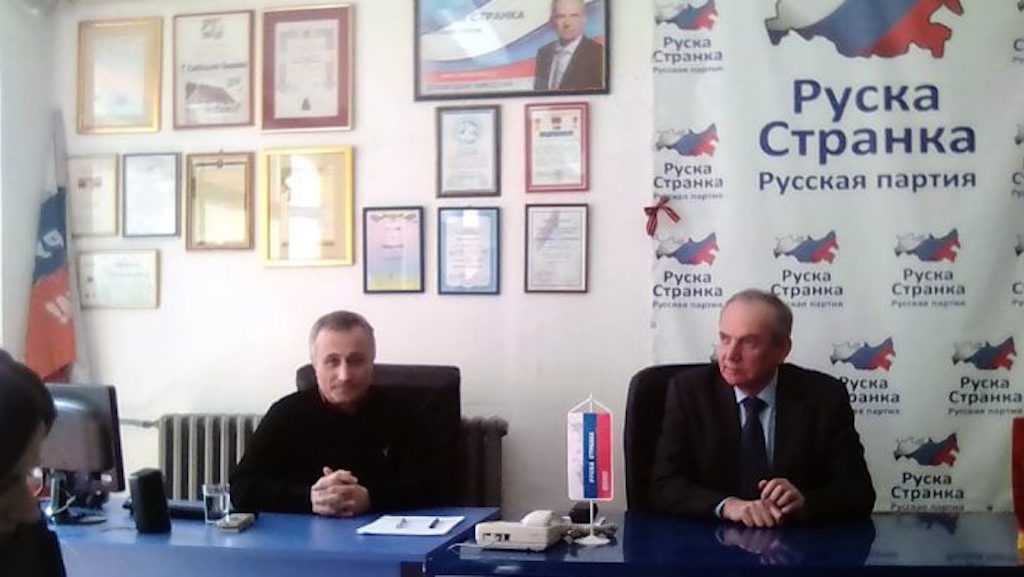 The Russian Party (RP) will take part in the Belgrade city elections scheduled for March 4. At the ballot paper, RP will be on 13th place; it will have 38 candidates for the members of the Belgrade City Assembly, announced leader of this party Slobodan Nikolic.
The seat of the RP is in Sabac, town in the western Serbia. RP strives for Serbia to join Eurasian Economic Union, rather than European Union. The main objective of RP is, according to its program, to "gather" the Russian minority in Serbia; its second priority is to promote the co-operation between Serbian counties and governorates within the Russian Federation.
Slobodan Nikolic is also the president of the Serbian-Russian Friendship Society "Vladimir Putin".
On Monday, Nikolic recalled that his party has representatives in the local councils in 12 Serbian municipalities. For the first time, the Russian Party will run in Belgrade elections as a minority group. The first on RP's list in Belgrade polls is Mile Milosevic, president of the Serbian war veterans.
"In the last three decades we have witnessed the rotation of the same people in the government; the corruption and criminality are flourishing, drugs are available on the streets. There are no differences between Vucic and Sutanovac. The time has come for the new, honest people to come into power", Mile Milosevic said.
He alluded on Serbian president Aleksandar Vucic who is also president of the ruling Serbian progressive Party (SNS), and opposition Democratic Party (DS) leader Dragan Sutanovac who runs for the mayor.
"The fact that the government did nothing for the war veterans is humiliating", Milosevic said, claiming that 1002 veterans have been killed during the 1990s wars. "They (government) have promised (to build) a monument in Belgrade, but they failed to install it; the free parking (for the veterans) is abolished, while the public transportation system in Belgrade is worse than ever", Milosevic said in Sabac.
"The situation is disastrous in all domains", he concluded…/IBNA