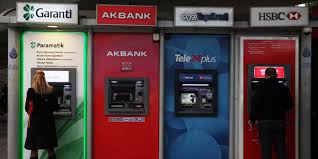 By Manolis Kostidis – Ankara
Russian oligarchs transferred USD 8 billion worth of deposits from Cyprus to Turkey!
According to Turkish newspaper Hurriyet, the Turkish state has been looking for the source of the USD 8 billion that entered the country since June.
Initially, it was suspected the money had come from Iran and Syria. However, it was revealed the cash came the Republic of Cyprus when Russian oligarchs withdrew their deposits ant transferred them to Turkish banks. The main reason behind this move is thought to be higher taxation in Cyprus due to the banking crisis on the island.
According to data from the Central Bank of Turkey, USD 4.8 billion entered Turkey in July and a further USD 2.8 billion in August, the origin of which Turkish authorities sought. During these months, Ankara had called Turkish and foreign investors to bring their money to Turkey with the main incentives being "amnesty" and taxation as low as 2 pct!
Therefore, those who kept money abroad moved it to Turkey without being obligated to state their source of revenue, thus laundering their money in the process.
It is estimated nearly USD 30 billion was transferred to Turkish banks with many Turkish businessmen bringing deposits they had abroad to the country.