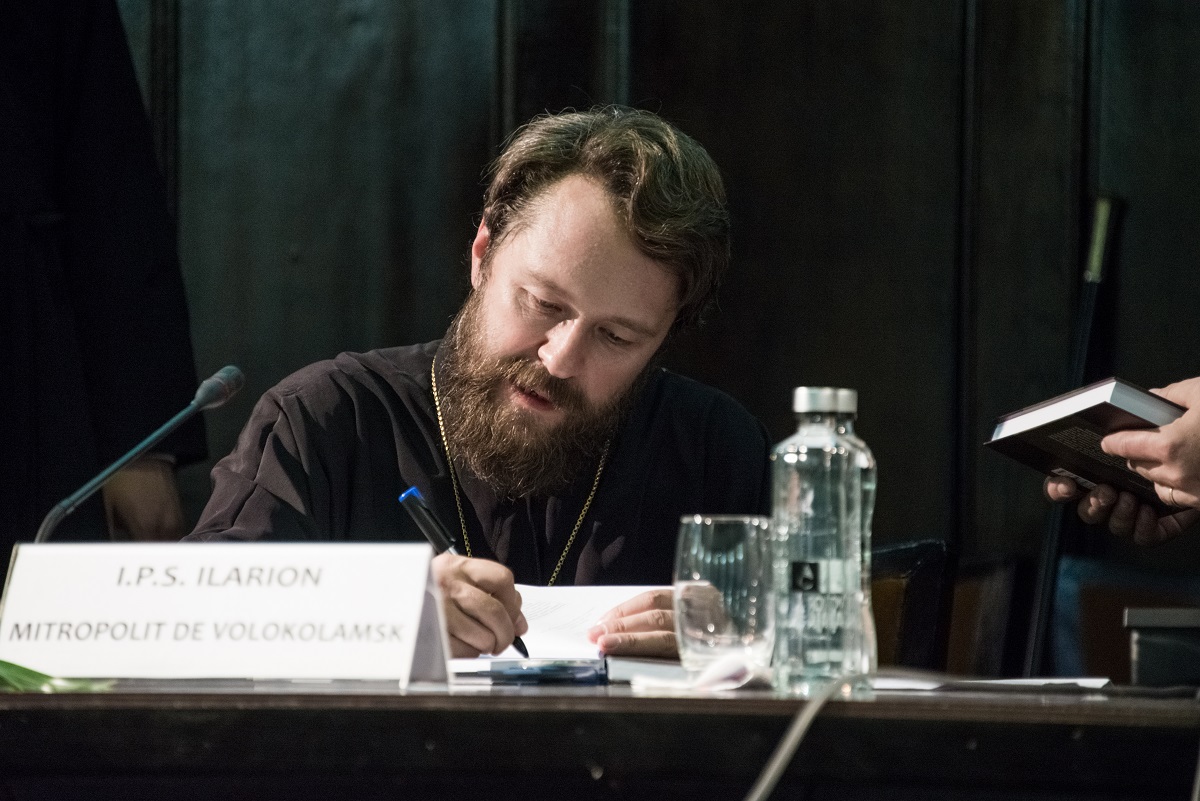 Belgrade, January 5, 2015/ Independent Balkan News Agency
By Milos Mitrovic
Metropolitan Ilarion Alfeyev, the second ranked dignitary within the Russian Orthodox Church (ROC), announces the willing of his Church to mediate in the dispute between the Serbian Orthodox Church (SOC) and the unrecognised Macedonian Orthodox Church (MOC).
"The Russian Church cannot unilaterally recognise MOC", Metropolitan Ilarion was quoted as saying today.
"This should be done on the grounds of pan-Orthodox solution and we (ROC) are ready to be the mediators", Ilarion who is Russian Church foreign affairs head told to Bulgarian media, Religious Information Agency reports.
Russian Metropolitan has recently visited Sofia and afterwards Skopje, where he met with Archbishop Stefan, the head of canonically unrecognized MOC, as well as FYROM's President Đorđe Ivanov. He has also met Jovan, SOC Archbishop of Ohrid and Skopje, who is imprisoned for the alleged embezzlement. The meeting between Metropolitan Ilarion and Archbishop Jovan was organized out of the jail near Skopje.
Archbishop Jovan has been imprisoned since 2013. In 2002 MOC gave up the agreement on the  reunion with the SOC; Jovan, bishop at the time, was expelled from the seat of the Metropolis without a court warrant, because he has followed the agreement. In 2003 he was convicted because he had entered a church to baptise an infant.
The following year, the bishop was sentenced due to "defamation of MOC". Subsequently, he spent 220 days in prison. In 2006, Archbishop was convicted for the embezzlement of EUR 57,000. After a lengthy trial, he spent 256 days behind bars.
In 2005, Amnesty International found that Archbishop Jovan was a prisoner of conscience. The OSCE, Freedom House as well as Conference of the European Churches and Serbian president Tomislav Nikolić have criticized his treatment.
Religious Information Agency (RIA) reports that MOC has demanded amnesty for Archbishop from FYROM President Ivanov. MOC has requested his liberation in days to come. However, they did not received any answer.
Some in Skopje believe that Archbishop's liberation should be traded for MOC autocephaly. According to RIA, Skopje is "skeptical" with regards to both "intentions and possibilities" of Metropolitan Ilarion.