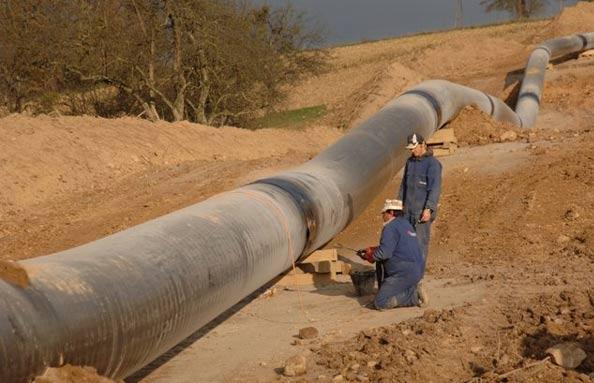 Sofia, August 18, 2015/ Independent Balkan News Agency
By Clive Leviev-Sawyer of The Sofia Globe
Even as talks between Moscow and Ankara on the Turkish Stream gas pipeline remain deadlocked, four Balkan countries are set to discuss an extension of the pipeline into Central Europe, a report in Russian daily Vedomosti claimed on August 19, only a day after Bulgaria's Energy Minister said that Sofia has not given up on the South Stream project.
South Stream was meant to take Russian gas into Hungary – crossing Bulgaria and Serbia, bypassing the existing Ukrainian transit route – but ran afoul of EU's regulations that require gas pipelines to give access to third-party suppliers, a provision that Russia's state-owned gas company Gazprom rejected. In December 2014, Russian President Vladimir Putin cancelled the project, blaming Bulgaria and the EC for its failure, and proposed redirecting the pipeline towards Turkey.
Bulgaria has continued preparatory work for the South Stream project and officials in Sofia have repeatedly said that they were interested in seeing the pipeline built as long as it meets EU regulations. Energy Minister Temenouzhka Petkova re-iterated that position on August 18 in reply to comments made by Putin earlier this week, when he said that Bulgaria had "given up" on the pipeline.
Despite Moscow's attempts to strike a quick deal on Turkish Stream, which would allow the pipeline to become fully operational and pump 63 billion cubic metres a year by 2019, thus excluding Ukraine from the transit of Russian gas, Turkey has been reluctant to commit to the project.
Ankara has been holding out for a larger gas price discount from Gazprom and is also reluctant to commit to all four lines of the Turkish Stream – one would deliver gas for Turkey and the rest would go to European customers, according to Gazprom's plans.
Russia wants to cut off transit through Ukraine when the current contract runs out in 2018 and has warned the EU that it should prepare new infrastructure at Turkey's border with Greece, but analysts say that the company could run into difficulties re-negotiating European supply contracts, not least because of EC's stated preference that transit through Ukraine continues beyond 2018.
Gazprom, for its part, refuses to switch the selling point of gas to the border with Ukraine, even though it would eliminate any transit risks for the company, because it would remove one of the Kremlin's biggest levers of influence over Kyiv, analysts have said.
Foreign ministers from Hungary, Greece, Macedonia and Serbia could meet in autumn to sign a memorandum to build an extension of Turkish Stream, with a possible branch towards Italy (another South Stream participant), Vedomosti reported, claiming that it had obtained a copy of the proposed pipeline – tentatively named Tesla – submitted to European gas grid operators association Entsog.
The proposal envisioned a capacity of 27 billion cubic metres a year, rising to 42 billion cubic metres if a branch to Italy was included. A final investment decision could be taken in the first quarter of 2016, with construction starting in the first quarter of 2017, which would allow the pipeline to begin operations in 2019, the report said.
The pipeline would meet all EU regulations and would seek to receive EU funding, but Vedomosti said that Tesla would face stiff competition from a rival project proposed by Slovakia, namely extending the Eastring pipeline through Romania and Bulgaria to link with Turkish Stream.