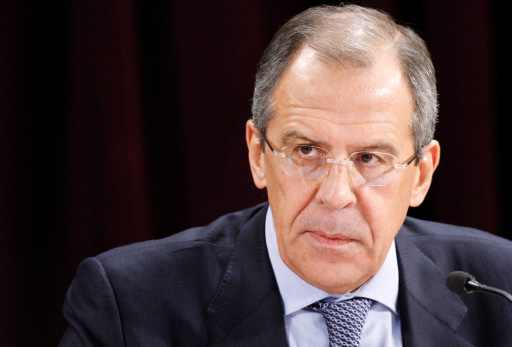 Review by Christos T. Panagopoulos –
A visit to Greece by Russia's Foreign Minister Sergey Lavrov will take place on October 30 as it was finalised here on Thursday during a meeting he had with Greece's Foreign Minister Evangelos Venizelos in the context of the Ministerial Week of the 68th General Assembly of the United Nations.
The entire range of bilateral issues was discussed during the meeting, with special emphasis on economic cooperation, the increasing tide of Russian tourists to Greece and Russia's investment activities in Greece and its participation in the country's privatisation programme.
The 2014 Winter Olympic Games in Sochi and the lighting of the Olympic Flame were also discussed between the two men.
The two officials reviewed details over ratification of already signed bilateral agreements and talked about the Greek Year in Russia and the Russian Year in Greece, in 2016, as well as the updating of the next Joint Action Programme.
Their debate of other major current affairs focused primarily on the Lavrov-Kerry initiative for Syria and the impeding decision by UN Security Council. In the context of the Ministerial Week, the Greek foreign minister also met with his counterpart of Serbia Ivan Mrkic, with talks focusing on the latest development in the western Balkans region and progress in Belgrade-Pristina negotiations.
Venizelos noted what he called an exceptional coincidence that Greece will undertake the EU rotating presidency in the first half of 2014, when Serbia's EU accession talks are expected to open.
Venizelos later met with the Minister of Foreign Affairs of the Former Yugoslav Republic of Macedonia (fYRoM) Nikola Poposki, with discussion between them touching upon the pending issue of the landlocked republic's name and the overall framework of bilateral ties with Greece.
Source: AMNA