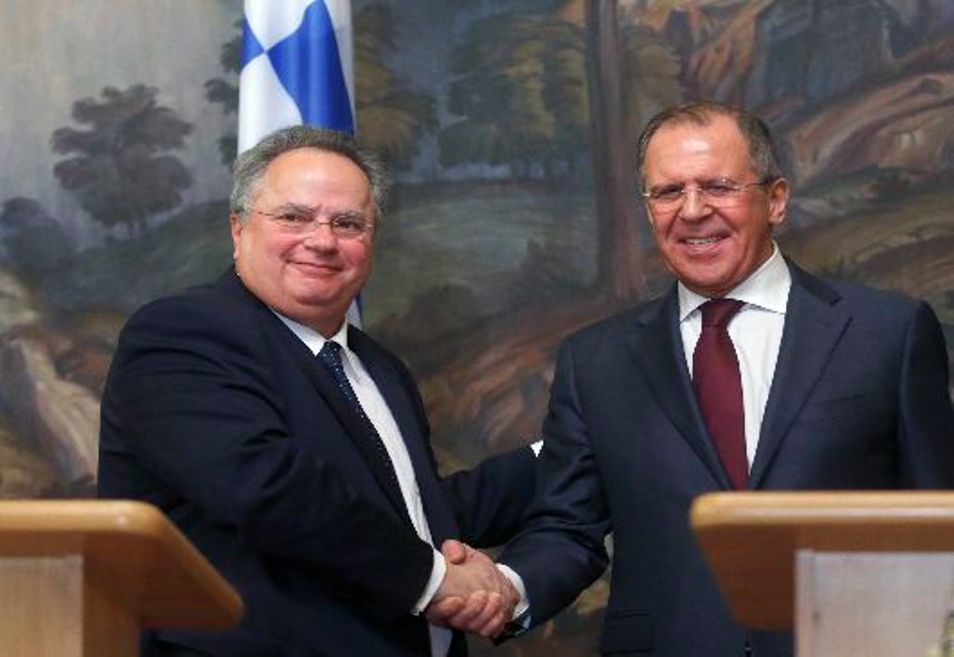 Russian FM Sergey Lavrov will find himself in Greece on the 1st and 2nd November only a few days before US President Barack Obama is set to visit Athens. 
During the two-day working visit, Sergey Lavrov, will meet with Greek President Prokopis Pavlopoulos, Prime Minister Alexis Tsipras and his Greek counterpart Nikos Kotzias
According to the Russian Foreign Ministry the Kotzias – Lavrov meeting will focus on bilateral relations between the two countries, international developments and EU-Russia relations.
Lavrov's visit to Greece comes at a time when new conditions are being formed in the region of the Eastern Mediterranean, a region which is of direct interest to the Russian side. Developments in Syria, Cyprus, the Middle East and developments in North Africa, are matters of concern to Russian diplomacy.
Greece, a stability factor in the region that is also against any form of return to a Cold War climate, can have a constructive impact by providing a platform of sobriety through its foreign policy.
Particularly helpful is the fact that Greece an EU member country, and traditional ally of the Arab world, has open channels of communication with all parties involved and can help significantly in defusing the tension in the region of the Eastern Mediterranean.
Moreover, the Greek approach, in the efforts of EU countries to highlight Russia as a threat to the North Atlantic alliance and the EU itself, has been duly noted by the Russians. It is no coincidence that during the last summit in Brussels, Greek Prime – Minister Alexis Tsipras and his Italian counterpart Mateo Renzi, froze efforts to prolong the EU sanctions against Russia.
On the other hand Russia, being a permanent member of the UN Security Council, can assist for a just and viable solution to the Cyprus problem, in what might be turned as a frantic period of consultations on the issue. Furthermore the Turkish-Russian rapprochement and Russia's energy plans, will also be discussed by the two FM.
Kotzias and Lavrov will sign the Greece and Russia Foreign Ministries Consultation Programme for the period 2017-2019.
After the joint press conference the two ministers will participate in the 4th-Greek Social Forum at Zappeion and will attend the inauguration of the exhibition "Hermitage, Gateway to History" at the Byzantine and Christian Museum, held under the 'Russian year in Greece and the Greek year in Russia' events. The visit of the Russian Foreign Minister to Athens will be completed with his proclamation as an Honorary Doctor of the University of Piraeus./IBNA