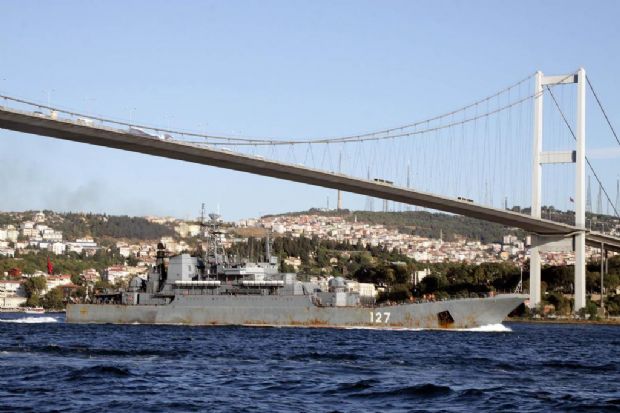 By Manolis Kostidis
The Russian Navy Fleet is heading down to the Mediterranean, leveling even more the temperature in the Middle East due to the recent developments in Syria.
On Thursday afternoon two raid cruisers and one research vessel passed through the Bosporus Sea, heading to Dardanelles. During their passage, the Turkish Coast Guard temporarily stopped all boats' circulation in Dardanelles and escorted the Russian ships from the Black Sea to the Sea of Marmara.
Russian battleships' passage was seen with great interest by the Turkish media, which made live broadcasts from the Sea of Dardanelles.