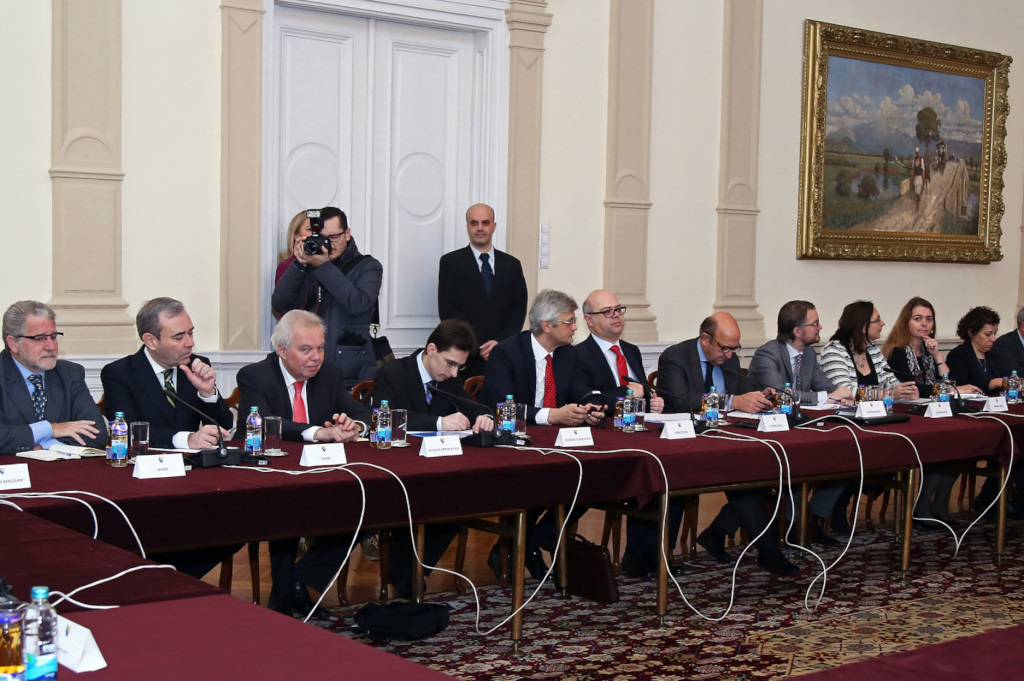 Banja Luka, December 3, 2015/Independent Balkan News Agency
By Mladen Dragojlovic
The peace implementation council Steering Board held a session in Sarajevo and, on Wednesday late afternoon, issued a Communique in which this body unequivocally declared that the announced referendum in RS would represent a fundamental violation of the General Framework Agreement for Peace (GFAP), and challenges the cohesion, sovereignty and territorial integrity of BiH.
The PIC SB stressed that matters of state judicial institutions fall within the constitutional responsibilities of the state and do not fall under the entity's constitutional responsibilities, and that the status and powers of the High Representative are matters arising under the GFAP and international law, and therefore do not fall within the purview of the entities. Furthermore the planned referendum distracts from implementing the Reform Agenda.
"The PIC SB urges all political actors and institutions in BiH to do their utmost to strengthen the effectiveness, independence and impartiality of the judicial system in BiH at all levels, within the constitutional framework. The PIC SB calls on all competent authorities to make use of the Structured Dialogue on Justice to address any concerns in this regard", PIC SB says in the Communique.
Regarding the decisions of the Constitutional Court in BiH, PIC SB stressed that this Court is an integral part of the BiH Constitution and represents the key for its implementation. BiH Constitution, as it is mentioned in the Communique, explicitly states that decisions of the Court are final and binding.
"Political disagreements should be resolved within the existing constitutional framework and whenever possible through constructive dialogue. The PIC SB further reminded the authorities in BiH of their obligations to implement all outstanding Court decisions", PIC SB stresses.
It should be noted that the Russian Federetion did not agree with the two conclusions, on the referendum and on the Court decision on RS Law on holidays, and the Communique was adopted with Russian dissenting opinion.
Embassy of Russian Federation in BiH confirmed, in announcement issued after the PIC SB session, that their representative didn't agree with the condemnation of the announced referendum in the RS about confidence to the BiH Court and the Prosecutor's Office, as partners in PIC SB insisted, and that they refused to join the point made in the Communiqué that the decision of the Constitutional Court is binding, regarding the January 9, as the Day of RS.