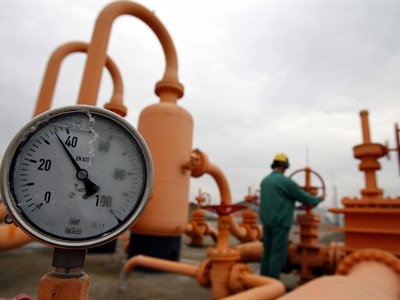 By Mladen Dragojlovic – Banja Luka
"BH Gas", the company which delivers natural gas to thousands of companies and households in BiH, mostly in BiH Federation, announced today that Russian Federation supplier decreased delivery to BiH by 35 percent.
"BH Gas" emphasized that this reduction will not be felt in households, however, the heating plant in Sarajevo already started facing problems in view of these developents.
"As we previously announced, and it was confirmed to us in the meeting of Energoinvest BiH company and BH Gas with the Russian partner Gazprom Export, delivery to all European countries is decreased. But, yesterday Gazprom Export additionally decreased the amount of gas delivered to our country from the Russian Federation causing difficulties in our delivery to end users", announced BH Gas.
Natural gas importer for BiH, Energoinvest company BiH, received an official explanation from Gazprom Export, which said that the reduction is the result of storage of large quantity of gas in underground storages in Russian Federation. As such, as Gazprom Export said, this development is necessary, in order to ensure gas supply to European countries during winter season, over territory of Ukraine.
Bosnia and Herzegovina still doesn't have its own gas storage facilities, which would provide gas supply for several months in case of sudden interruption of supply from Russian Federation. Acording to BH Gas, it is a big investment and its realisation would last for several years. This company for now have contract with one company for emergency supply in case of crisis, but from the beginning of this year is searching for other solutions in order to additionally ensure supply.
"In our long term plans, we are looking for alternative way for gas supply and the construction of a storage for gas, but it depends on the interest and readiness of the  state for that project. BiH, as a state, must support these projects in order to provide energy security for the country", said BH Gas in announcement.
This company have a several million dollars debt to Gazprom Export but, in last several years, it pays in advance and trying to collect the debt which end users have to BH Gas. The company Sarajevogas alone has a debt to BH Gas of about EUR 20 million. Other big users have smaller debts, which makes business operations of BH Gas very hard.
Part of the debt to Gazprom Export comes from the war, when Sarajevo and other cities in BiH had natural gas as the only secure source of energy. BH Gas, on several occasions have threatened to ban the gas supply to Sarajevo if Sarajevogas doesn't  repay the debt.