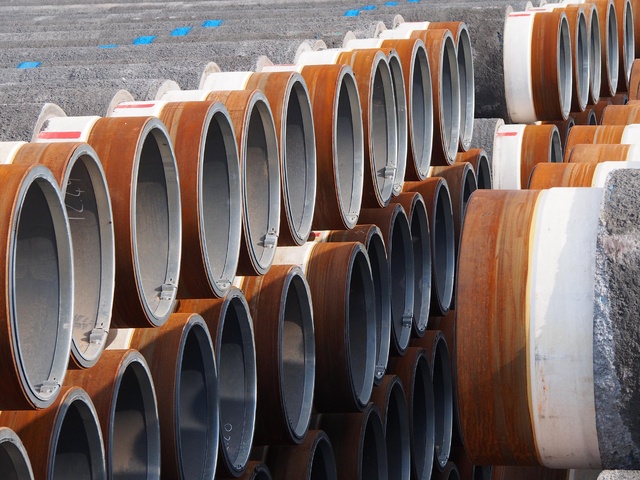 Sofia, May 26, 2015/ Independent Balkan News Agency
By Clive Leviev-Sawyer of The Sofia Globe
US oil firm Chevron has shown interest in reviving the proposed Bourgas-Alexandroupolis oil pipeline, reports in Russian media said on May 26, quoting a senior executive at a Russian state-owned pipeline company.
Transneft president Nikolay Tokarev made the claim in an interview with news agency Tass, saying that Chevron's interest was piqued by the expansion of the Caspian Pipeline Consortium (CPC), which plans to increase its annual capacity from 35 million tonnes to 67 million tonnes by the end of 2016.
Russian business daily Vedomosti reported, meanwhile, that its attempts to get a comment from Chevron were not answered.
The CPC pipeline pumps oil from the Kazakh and Russian parts of the Caspian Sea to the Novorossiysk port on the Black Sea, from where it is shipped using oil tankers, but the additional shipments would face a difficult time in passing through the Bosphorus Strait, Tokarev said.
The Bourgas-Alexandroupolis pipeline, agreed by Russia, Greece and Bulgaria in 2007 after more than a decade of intermittent talks on the issue, was meant to bypass the congestion in the Bosphorus, but has run into strong local opposition.
Tourism is the main industry on the southern stretch of Bulgaria's Black Sea coast and local residents have voiced fears that oil spills could cause irreparable damage to the region's tourist appeal. Several local referenda saw residents vote overwhelmingly against the proposed pipeline, although their results have no binding force.
Under the centre-right government of Prime Minister Boiko Borissov, Bulgaria announced its intention to renounce the intergovernmental agreement with Russia and Greece in December 2011, with Parliament approving a motion in that sense in March 2013 (just days before Borissov left office, although he would return to the job after winning the snap parliamentary elections in October 2014).
Tokarev said that Bulgaria has not given up on its attempts to liquidate the Bourgas-Alexandroupolis pipeline project company, Trans-Balkan Pipeline BV, but said that Sofia had "no legal grounds to exit the project".
Transneft is one of three Russian state-owned companies that hold a combined 51 per cent in the project company, while Bulgaria and Greece have 24.5 per cent each. The plans envisioned that the 280km pipeline would initially carry 35 million tonnes of crude a year, rising to 50 million tonnes at full capacity, with costs estimated at between one billion euro and 1.5 billion euro.
Chevron is the third-largest shareholder in CPC with 15 per cent, but its track record in Eastern Europe has been spotty in recent years. In Bulgaria, the company received a licence to explore for shale gas in January 2012, which was swiftly revoked after wide-spread protests against exploring for and extracting shale gas (which, some officials have claimed since then, might have been financed by Russian energy firms).
Earlier this year, Chevron has said that it planned to give up on shale gas exploration projects in Poland, Ukraine and Romania.