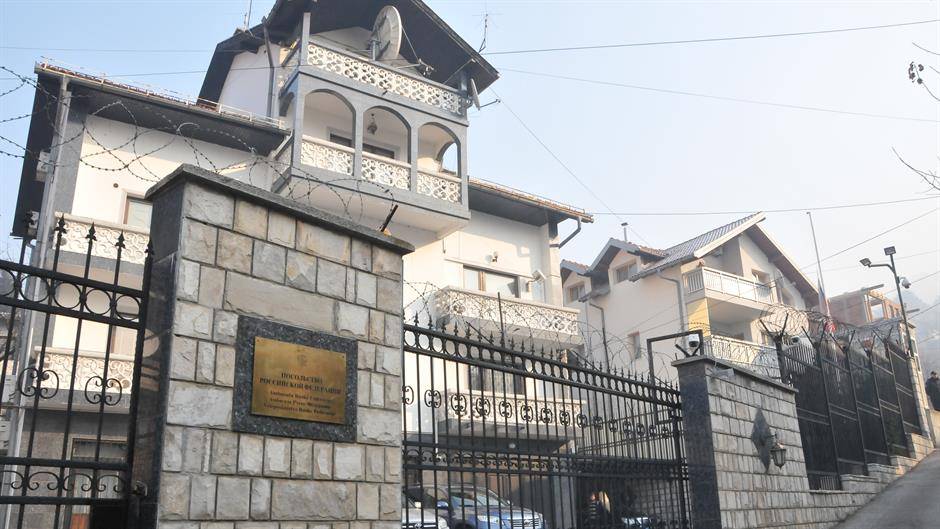 Three days after Republika Srpska National Assembly (RSNA) adopted conclusions demanding revision of all decisions of former international community high representatives and one day after the Peace Implementation Council Steering Board (PIC SB) issued a statement to oppose these conclusions, The Embassy of the Russian Federation to BiH explained the reasons for Russia's disagreement with the PIC SB statement.
The Embassy of the Russian Federation says that conclusions adopted by the RSNA are in line with the Dayton principles, that they defend the basic principles of the peace agreement such as the equality of the three constituent peoples and the two entities with wide powers, and are not directed against anyone in BiH.
Asked by SRNA Agency to comment on the statement from the PIC SB that the adopted conclusions are based, as they say, on wrong interpretation of the Dayton Peace Agreement, the Russian Embassy says that such a statement from a part of the international community is practically unnecessary, even detrimental.
"We disagree with the tone and essence of the statement from our international partners," says Embassy in its reaction.
The Russian Embassy says they understand the circumstances under which the RSNA marked a stance in connection with Republika Srpska's constitutional and legal status.
"We are convinced that the creation of a favourable internal political climate in the country would decisively contribute to unblock the formation of a Council of Ministers based on the results of last year's general elections, without artificially set conditions which have nothing to do with this issue", the Russian Embassy says.
The PIC statement, the Russian Embassy says in a response to SRNA, does not contribute to resolving this important issue for BiH.
Ambassadors of member states of the PIC Steering Board yesterday rejected conclusions of the RSNA because, as they say, they are based on a wrong interpretation of the Dayton Peace Agreement.
The ambassadors' statement, to which Russia dissented, says that BiH enjoys sovereignty and the BiH Constitution does not leave any room for "the sovereignty" of the entities which only exist legally by virtue of the BiH Constitution and that the BiH Constitutional Court has confirmed this on many occasions./ibna