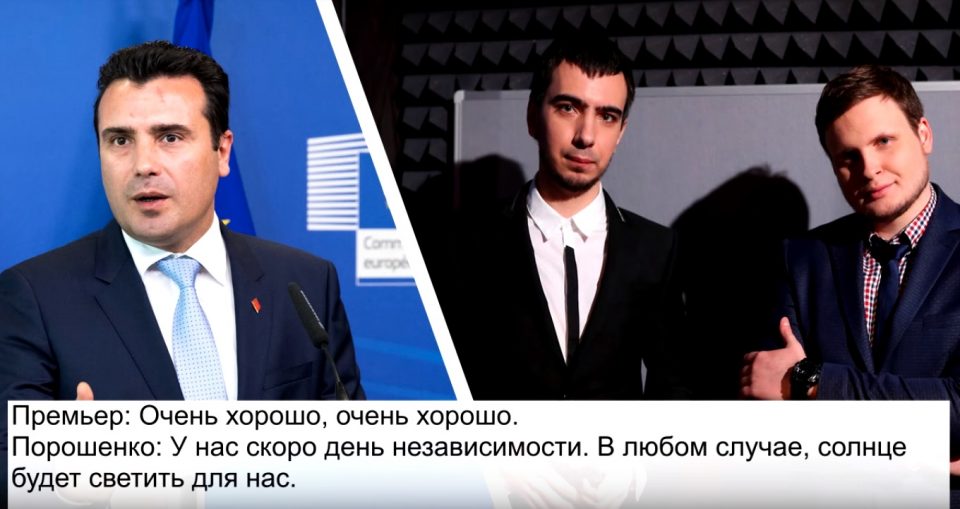 Famous Russian comedians, Vladimir Kuzencov and Alexei Stolarov have published two materials containing hoax calls made to Prime Minister of North Macedonia, Zoran Zaev. One of them pretended to be Ukraine's president, Petro Poroshenko and the other, NATO's Secretary General, Jens Stoltenberg.
These materials were all over the news today in North Macedonia, but the PM's cabinet has not yet issued any reactions.
In the telephone conversation with the Russian comedian who pretended to be Poroshenko, Zaev has spoken about foreign policy, Prespes Agreement, relations between Serbia and Kosovo, Ukraine and its relations with Russia, EU and NATO. In another hoax call, the other Russian comedian has pretended to be NATO's Secretary General, Jens Stoltenberg.
Some media outlets claim that during these conversations, Zaev has also revealed state secrets.
The two Russian comedians have also played the same trick to Poroshenko himself, former British foreign secretary, Boris Johnson, Turkish president Recep Tayiip Erdogan, NATO's Secretary General, Stoltenberg, French president Emmanuel Macron, etc. /ibna/