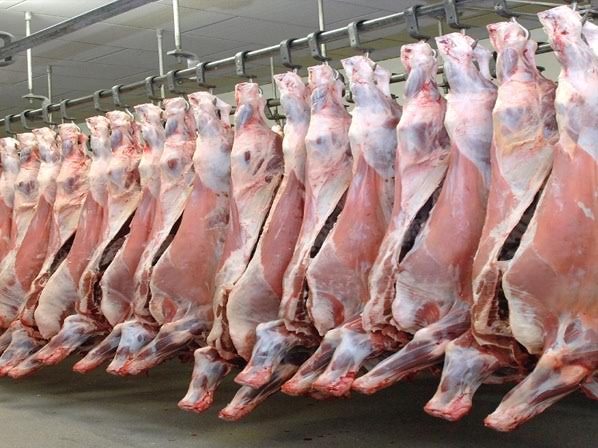 Skopje, 5 August 2016/Independent Balkan News Agency
By Naser Pajaziti
Russian ban on the import of meat from FYROM has not had any impacts on domestic market. Owners of meat ships in Skopje say that this ban doesn't have any negative impact and that it hasn't affected the price of meat. The Russian ban came as a result of the fact that many cattle in FYROM were affected by an illness known as lumpy skin disease.
"This animal disease has not had an impact on the price of meat, while sales are normal. People are purchasing meat and we offer meat from cattle which haven't been affected by the virus", says Agim M, owner of a meat shop.
Consumers say that they have been informed on this disease, but they purchase safe and certified meat.
"I buy my meat in shops which sell safe and verified meat. We have heard about the disease which has affected cattle, but I don't think anyone would sell affected meat", says Biljana L from Skopje.
Djoko Gjorgjeski of the Agency for Food and Veterinary says that the Russian ban is temporary and that it has not affected the domestic market. According to him, in the recent weeks, the number of affected animals has fallen, thanks to vaccination.
"Following this concern, we, as an institution, will address to the Russian federal service to withdraw the decision to ban the import of cattle meat", Gjorgjeski says.
According to the Agency for Food and Veterinary, so far , authorities have identified 13999 hot points where the lumpy skin disease has been spread and so far, 3400 cattle have been isolated. After the start of the vaccination process, the disease has stopped from spreading. At the start of this week, Russian authorities decided to ban the import of meat from FYROM.
The ban relates to the import of cattle meat and other animal meat affected by the lumpy skin disease. Russia applied such measures for meat coming from Montenegro too. /balkaneu.com/