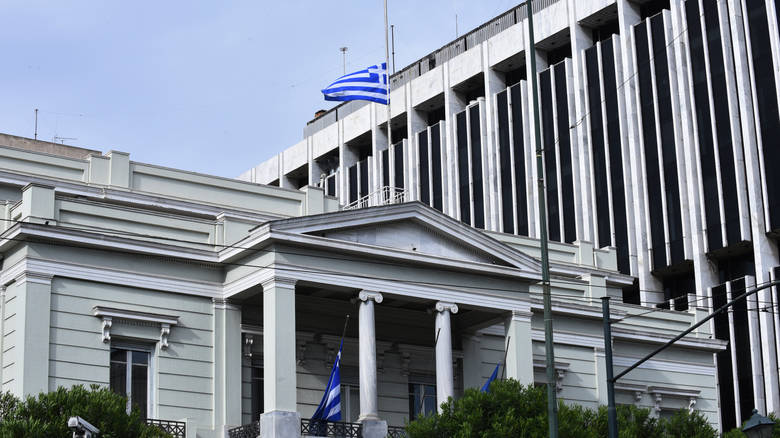 Russia's Ambassador to Greece Andrey Maslov delivered to the Greek Deputy Foreign Minister Markos Bolaris a letter of the Russian Patriarchate. The Russian Church's letter related to recent developments on the autocephaly of the Christian Orthodox Church in Ukraine.
Andrey Maslov called for the Greek government to understand the Russian concern about the dangerous consequences in Ukraine.

Bolaris and Maslov also referred to the successful initiatives of Greece in recent years to promote their co-operation in the fields of culture and tourism. The votive Greece-Russia Year 2016 proved the sincere, joint work of the two countries that culminated with the visit of the Russian President, Vladimir Putin to Greece. On top of this, the Russia-Greece Tourism Year 2018 coincides with the anniversary of 190 years of diplomatic relations between the two states.

On the occasion of the recent proposal by the Greek Parliament Speaker, Nikos Voutsis, which was made during the Greek-Russian Year of Tourism Conference, the Ambassador of the Russian Federation suggested, in the light of the planned visit of Greek Prime Minister Alexis Tsipras to Moscow, to consider the possibility of implementing a new initiative aimed at strengthening co-operation between the two countries in another area, such as culture or education.

Markos Bolaris, responding positively to Andrey Maslov's proposal, assured him he would examine appropriate thematic issues for a new, joint initiative with Russia, directly realisable in co-operation with any co-competent Ministries, with the MFA Directorates, and will inform the Greek PM accordingly….. / IBNA