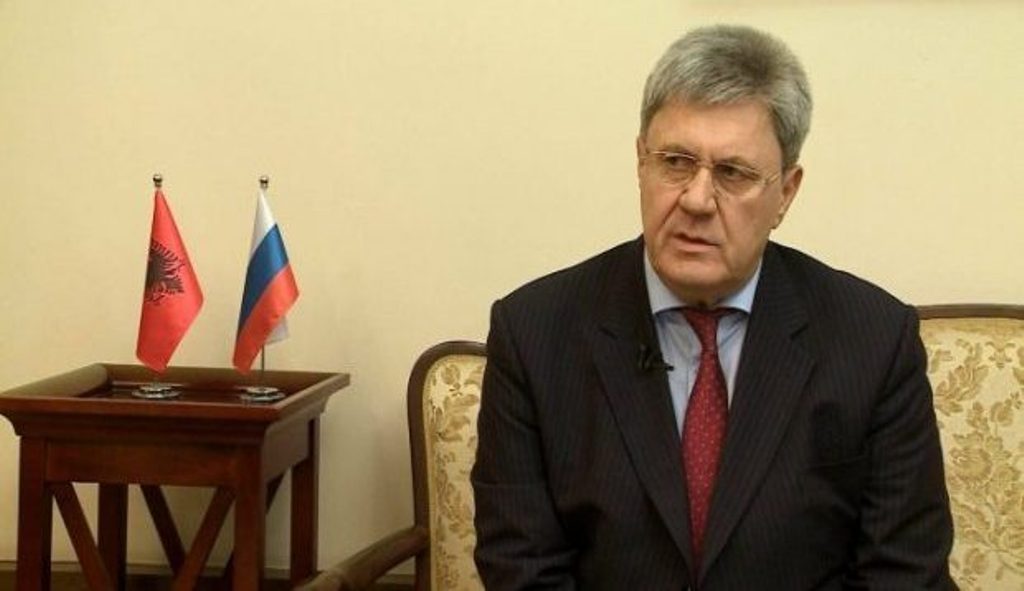 Russian ambassador to Tirana has commented the idea of border changes between Kosovo and Serbia as part of a peaceful deal between the two countries. He said that this is a US sponsored project.
Territorial swaps between Kosovo and Serbia are one of the most debated topics in the region and beyond. Asked about the position of Russian diplomacy on this issue, the Russian ambassador to Tirana, Alexander Karpushin said that Russians have never spoken on this.
"I don't understand why a Russian diplomat is being asked to comment on an idea which has been sponsored by US officials. As you may recall, it was president Trump's security advisor, John Bolton who has mentioned this scenario in August 2018, while State Department senior official, Matthew Palmer has talked about it at the beginning of March 2019", the Russian ambassador to Tirana told A2 CNN.
"On the other hand, Russian leaders have never mentioned the idea of redrawing borders in the region. Russia supports the current talks between Belgrade and Pristina and president Putin has said in several occasions that our country is ready to accept any deal that the two sides agree on through dialogue and in line with resolution 1244 of the UN Security Council", he added. /ibna/