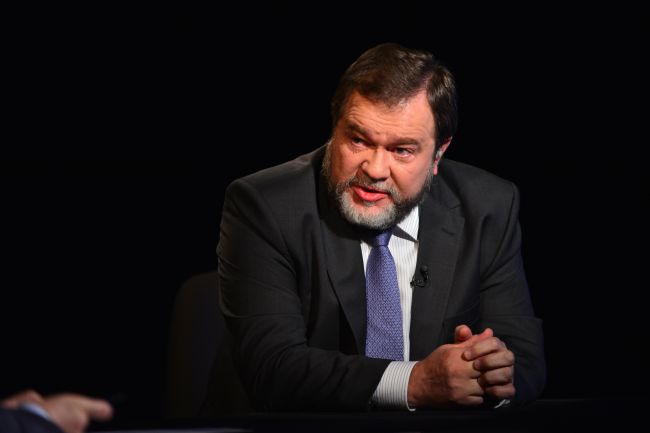 Bucharest, March 28, 2015/ Independent Balkan News Agency
By Daniel Stroe
Russian ambassador in Bucharest, Oleg Malgynov, has reacted in anger to an essay published by two prominent authors Vladimir Tismaneanu and Marius Stan, titled "The Fascist Temptation of Comrade Putin", calling the two writers "boors".
In a press release posted on the embassy's website, Malgynov declares himself surprised and disappointed by the article signed by the two Romanian writers. Though he admits the media has to disperse various ideas which don't necessarily coincide with one's vision, the ambassador seems to be in fact more disturbed by the fact that the essay was republished by Romania Libera, a national circulation newspaper.
"Of course, every society consists of different people. But it is not necessary at all that central publications give the floor to any boor. May the republished text remain on the editorial team's conscience", he says in the quoted press release, vowing to cease using Romania Libera and Contributors.ro (the analysis website where the essay was initially published) as sources of information.
The press release was also published by the Romanian language website of Russia Today.
Reacting to the ambassador's harsh words, Vladimir Tismaneanu and Marius Stan point out Malgynov needs to be reminded Romania is not a Russia protectorate. "We, the authors of this article, are afraid Mr ambassador takes lucidity for boorishness. Was it boorishness as well when Hillary Clinton compared Crimea's invasion with Hitler's invasion of Czechoslovakia?" they ask rhetorically.
They go on chastising Oleg Malgynov for taking the liberty to "lecture the media in Romania, a free country, an EU and NATO member state, on what to publish and censor. We believe this is a historic confusion: Romania is not a popular democracy anymore", the further pointed out, concluding the Russian ambassador allowed himself to react in an "intimidating manner".
The Russian ambassador to Romania was raged by an essay in which the two authors, of whom Vladimir Tismaneanu is a political sciences professor at the Maryland University, deal with the far right and neo-Nazi parties reunion in Sankt Petersburg under the patronage of the Russian administration. "What does Putin have in common with these gangsters disguised as politicians? Simply put, the horror before diversity and pluralism", they say in their article.
"Putin is an immoral dictator to whom international law principles do not mean anything. He despises the rule of law and only believes in force. He is anti-West and anti-liberal in a visceral manner", the two authors also underlined.
Romania, along the Republic of Moldova, is one of the tens of countries envisaged by a state owned media trust founded last year in Russia with the declared purpose of "providing alternative news content", but which the West denounces as a propaganda conglomerate Moscow set up to assuage negative views of its aggressive moves in Ukraine.