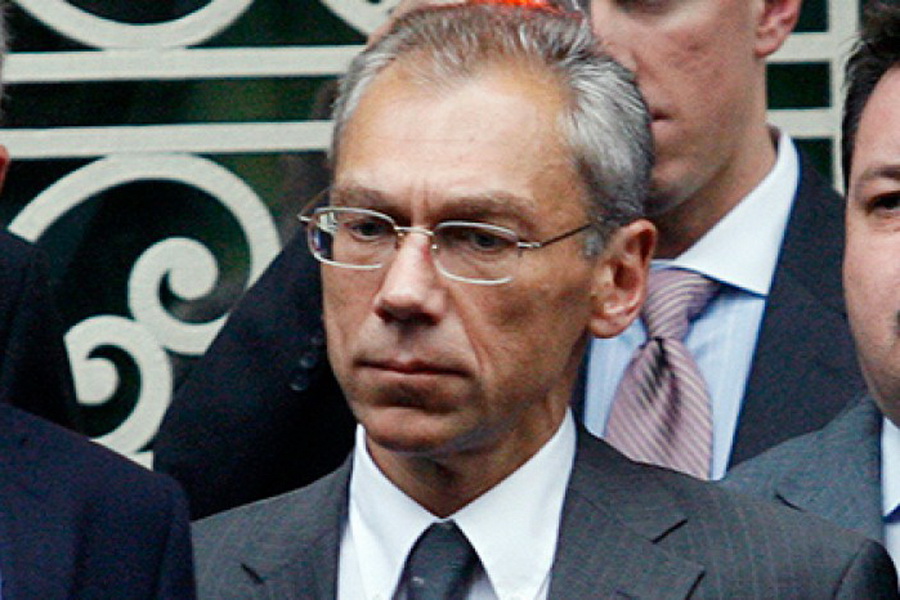 Kosovo is, from the standpoint of Russia, part of Serbia; Russia will continue to support Serbia in preventing not only Kosovo's Interpol entry, but its membership in all international organizations, said Aleksandar Botsan-Harchenko (photo), Russian ambassador in Serbia. The Russian diplomat met with Serbian interior minister Nebojsa Stefanovic in Belgrade today.
Russia and Serbia have very good cooperation in the security domain, said both Botsan-Harchenko and Stefanovic, according to Interior Ministry's press release.
The Serbian Interior Ministry has "very good cooperation" with the respective Russian agencies in the security domain, including the Federal Security Service, National Guard, Interior Ministry and Ministry of emergency situations, Stefanovic stressed.
The cooperation is reflected, according to the Serbian minister, in the many trainings for Serbian police staff organized by Russia, as well as in the experience exchanges. Stefanovic said that he was hoping that cooperation will proceed with "no less intensity".
The Russian ambassador underline his government's "satisfaction" with the cooperation with Serbia, "especially in the interior affairs domain". Botsan-Harchenko announced further Russian support to the Serbian ministry through seminars and trainings.
Stefanovic thanked Botsan-Harchenko for the Russian "principled respect" of Serbian territorial integrity and "precious support" in preventing Kosovo from becoming a member of Interpol./ibna