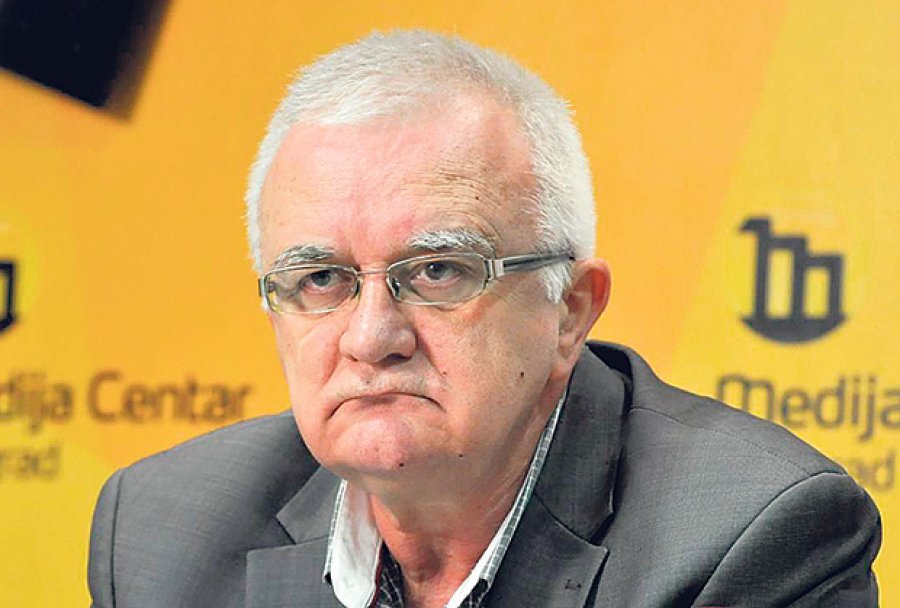 Belgrade, August 7, 2016/ Independent Balkan News Agency
By Milos Mitrovic
Serbia has gone too far in its military neutrality and it has to decide where it would go. If it goes into European Union, than it has to reinterpret its neutrality, political analyst Dusan Janjic said commenting Serbian pro-government tabloids stories and fresh tensions between Serbia and Croatia.
According to Janjic, Serbia is the part of American and NATO "interest sphere".
"Russia will not go to war because of Serbia. We are not East Ukraine or Crimea. Our politicians have the illusion that – when they make something stupid – somebody will come and clean our yard; we may pay high price for this", Janjic said in the interview for N1 television.
Tabloids supportive to Serbian prime minister Aleksandar Vucic claim that there's armament race between Serbia and Croatia and that Russia delivers weapons to Serbia. But, so far, Russians have transferred to Serbia only two military helicopters. Janjic is skeptical.
In his words, military cooperation is always followed by political collaboration.
"It is true that both Croatia and Serbia are trying to modernize their defense systems. It is true that this is being analyzed as a wider process. When there are major crises, weapons may be good investment. But, if we are to comment tabloids … The world they are describing is not the one we live in", Janjic said.
The ruling structures in both Croatia and Serbia are incapable to properly respond to crises; they rather choose "chauvinistic mobilization of citizens", Janjuc underlined. The tensions between two countries are made for the sake of daily politics and elections, he added.
In Croatia, general elections will be held in September.
Considering fresh ultra-nationalist incidents in Croatia, Janjic said that the positive fact is that Croatia "has another side which tries to confront extremism". However, he criticized recent erecting the monument to Miro Baresic, fascist terrorist who killed a Yugoslav diplomat in Sweden in 1971. "Croatia should be worried because of it", Janjic said.