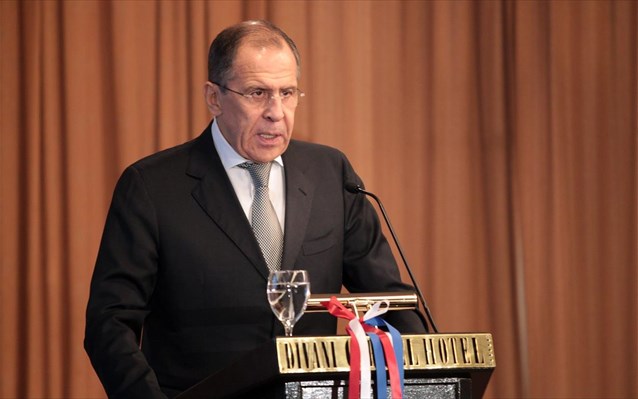 By Christos T. Panagopoulos –
"Greece and Russia are stable partners and friends supporting respect of the law principles as well as the solution of problems through dialogue in this multi-centered world, in which we live", Russian Foreign Minister, Sergei Lavrov, said on Wednesday, while speaking to a Symposium in Athens dedicated to Ioannis Kapodistrias.
Mr. Lavrov has already scheduled a meeting with Greek Prime Minister, Antonis Samaras, in the Maximos Mansion and then he is going to visit the Presidential Mansion, where he will meet with President of the Hellenic Republic, Karolos Papoulias.
Later at noon, the head of the Russian diplomacy is to meet with his counterpart, Evaggelos Venizelos, with whom they will sign bilateral agreements.
Both ministers are scheduled to make a mutual statement in 14:20, while later Mr. Venizelos will host an official meal to honor Mr. Lavrov.
Moreover, at 17:00 Russian Foreign Minister is going to meet with the head of the Coalition of the Radical Left (SYRIZA), Alexis Tsipras.
Source: Naftemporiki