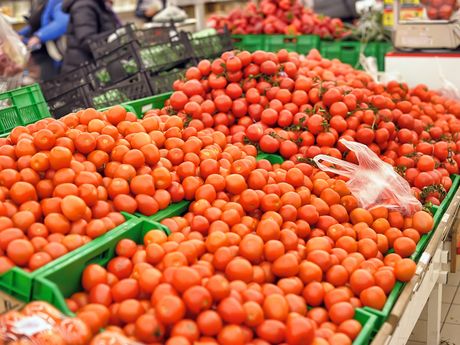 Russia and Turkey have struck an agreement in principle for the import of  50,000 tons of turkish tomatoes by Russia, according to Russian Energy Minister Alexander Novak.
The agreement, which will take effect from December 1, will see four Turkish producers send their tomatoes to Russia.
For this to happen however, "some changes on legislation [regarding import of tomatoes] needs to be done" , Novak said, adding that "the related documents are being prepared".
The deal was made possible after Russian Prime Minister Dmitry Medvedev signed in June a decree lifting the ban on some Turkish agricultural imports as well as companies involved in construction, engineering, and tourism, ending restrictions that followed the downing of a Russian fighter jet in 2015./IBNA