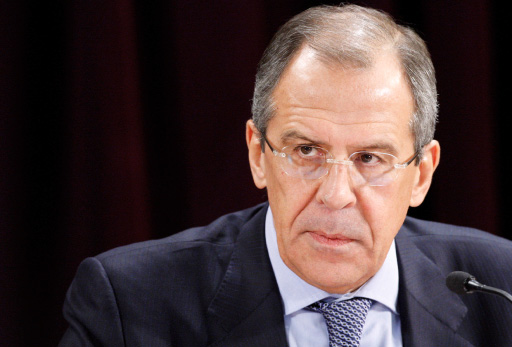 By Milos Mitrovic – Belgrade
Russia highly respects the position of Serbia about the Europe – which is that the continent should be united, rather than divided, Russian Foreign Minister Sergey Lavrov said at the start of his two-day visit to Belgrade. Lavrov added that Moscow strives for "common economical and humanitarian area for European Union and Eurasian Union".
Later today Lavrov will meet Prime Minister AleksandarVucic as well as Foreign Minister IvicaDacic and President TomislavNikolic.Lavrov and Dacic will sign the Plan of consultations between the two ministries for the next year.
Lavrov has arrived in Belgrade on Monday afternoon; he has been welcomed by his Serbian counterpart IvicaDacic who has stressed that Lavrov's visit is "another step in the developing relations between two friendly, brotherly countries".
"Russian Federation and Serbia had signed the Agreement on strategic partnership and we want further deepening of our relations in the spirit of friendship", Dacic underlined after welcoming Lavrov at the Belgrade's "Nikola Tesla"airport.
Dacic added that the visit is a chance for all bilateral issues to be discussed.
He said that both Serbian people and the government warmly welcome Lavrov who is in his second visit to Belgrade in three years.
Lavrov and AleksandarVulin, Serbian minister for labour, employment, veteran and social issues have laid wreaths to monuments devoted to liberators of Belgrade in the Second World War.
In memorial's gest book, Lavrov noted that he admires the courage of Soviet and Yugoslav soldiers who liberated Belgrade, and respects the people of Serbia for preserving the memory of the fallen heroes.
After the ceremony, members of the right-wing group SrpskiSaborZavetnici presented to the Russian foreign minister a T-shirt with the slogan "Serbs and Russians, brothers forever", Tanjug news agency reported. The right-wingers have chanted "Russia, Russia".
On Moday, Serbian Prime Minister AleksandarVucic reiterated the country's official position that it would not impose sanctions to Russia due to Ukraine crisis. In the interview to German daily "Handelsblatt" Vucic recalled that Serbia supports the territorial integrity of Ukraine.
Serbian refraining to impose sanctions to Russia is in the interest of the country, both political and economic, Vucic explained. He added that Russian giant "Gazprom" is the major owner of Serbian company "NIS ", the main gas supplier of the country.
Vucic emphasized "it's not easy to pay 400euros for 1.000 cubic meters of Russian gas".
"The higher cost would kill our country", Vucic said.
Earlier this month Vucic entered into dispute with OSCE, after the organization has expressed its concern over alleged censorship in Serbia during the recent floods; Vucic insisted that OSCE had no proofs for its claims, demanded the apology and suggested that the motive for criticism over alleged censorship was dissatisfaction with Serbian refusal to impose the sanctions to Russia.
Vucic's cabinet that was formed in April has got some signals from EU countries it should change the position towards the Russia. British PM David Cameron has said that Serbia should follow EU stance.
However, during his visit to Berlin last week, Vucic was not pressured with any conditions regarding Russia. Therefore, he thanked Chancellor Angela Merkel and Foreign Minister Frank-Walter Steinmeier for their "understanding".
South Stream construction continues
Serbia will not do anything that may harm its relations with Russia, President Tomislav Nikolic said after he met Lavrov today. "The cooperation with Russian Federation offers Serbia great opportunities for prosperity and better living standard, and everybody knows this. From that reason, nobody serious in Serbia is opposed to this cooperation", Nikolic stressed.
He said that the EU has realized Serbian position and that it shows "far more understanding" regarding Serbian relations with Russia.
Lavrov said that Russia respects Serbian stance with regard to its accession talks with the EU. According to Lavrov, Belgrade's stance means that "new divisions" in Europe are unacceptable.
After meeting with FM Dacic, Russian minister said that the two "have confirmed" Russian support to Serbia regarding Kosovo and Brussels dialogue between Belgrade and Pristina.
Regarding "South Stream", Lavrov said that all the plans for its implementation stay in force because"only this project offers the system approach of gas supply for South-East Europe".
"We have confirmed all our agreements and contracts regarding South Stream", Lavrov said after his meeting with Dacic adding that he believes that the recent stop of construction in Bulgaria was temporary.