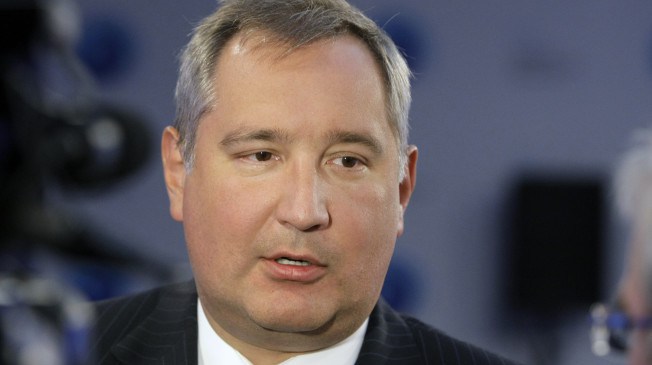 By Daniel Stroe – Bucharest
Russian deputy-PM Dmitry Rogozin made a series of irresponsible statements while on a visit last weekend in Moldova's breakaway republic of Transdniestr which drew the firm reaction of the Romanian government, once again highlighting tensions in the region, which are rife amid the Ukrainian ongoing crisis.
Rogozin was irritated by Romania's decision to deny entry into its national air space of the plane carrying the Russian official who had participated in May 9 celebrations in Tiraspol, the so-called capital of Transnistria, a strip of land lying between Moldova and Ukraine. Rogozin is among the Russian officials blacklisted by the EU following Russia's role in stoking violence in Ukraine. "Well, gentlemen in Romania, we will son explain everything to you, who you are and what we think of you" Rogozin wrote on Twitter after finally landing in Moscow using a commercial flight.
He had previously written on Twitter that "upon USA's request, Romania closed its air space for my plane. Ukraine doesn't allow me to pass through again. Next time I will fly aboard a TU-160", a Russian strategic bomber, Rogozin wrote. The Romanian Ministry of Foreign Affairs condemned Rogozin's "very serious statements".
But Ukraine announced yesterday that Rogozin's plane turned back shortly after entering its air space on its accord, without any pressure or interdiction from the Ukrainian authorities. "Rogozn's plane flying from Chisinau turned back of its own free will, without any constraint and Ukrainian interceptors! This is a challenge and a political hoax. Rogozin's rich imagination is astonishing" the Ukrainian Ministry of Foreign Affairs reacted after Rogozin alleged Ukrainian military planes forced his official plane to return to the Moldovan capital.
Rogozin's adventure was just beginning. While in Chisinau, the Moldovan authorities confiscated the boxes he had received from Tiraspol and which contained papers with signatures for the union of Transdniestr with Russia. The breakaway republic has repeatedly called on Russia to recognize its independence and annex it following the Crimean scenario. A referendum was also held in 2006 when a large majority apparently voted in favor of joining Russia.
Reacting to Rogozin's statements, Romanian President Traian Basescu pointed out he cannot "consider Rogozin's statements as an official position of Russia". "We need to find out how much vodka Rogozin had drunk before making such statements. This is a typical Rogozian statement, lacking respect for anything that doesn't represent Mother Russia. He is still stuck in the Stalin era-like way of thinking. This is Rogozin", Basescu said speaking for Opinia Timisoarei, a local newspaper. He again warned a civil war in Ukraine would seriously affect Romania by including it in an area of instability.