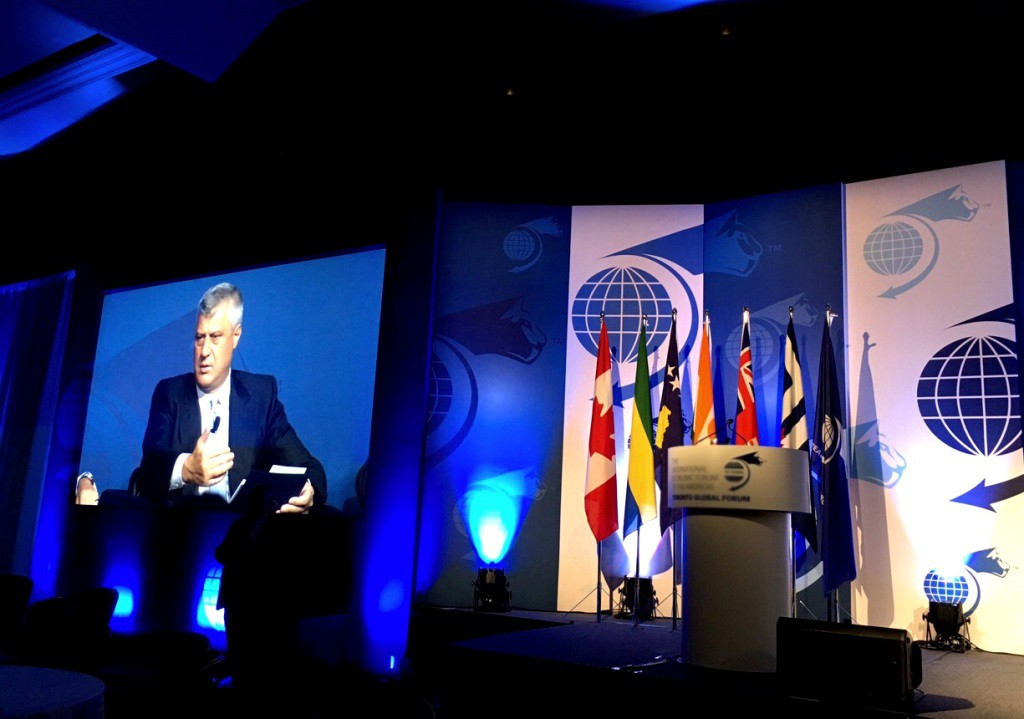 In an editorial written for the World Economic Forum which is held in Davos, the president of Kosovo, Hashim Thaci has talked about the freedom of his country and the creation of the state based on joint western values.
In this editorial, Thaci says that Kosovo is a product of the humanism of world powers and that despite the objections of extreme political forces in the world to intervene in the war of 1999, in the end, human values prevailed.
According to Thaci, Russia is threatening a century of world progress and a decade of freedom for Kosovo.
"These forces have their roots in Russia.  The efforts coordinated from Moscow have a clear objective", Kosovo's  president says.
"They want to destroy the faith that exists between citizens and governments of western countries, between countries who are part of NATO, EU and beyond". /balkaneu.com/