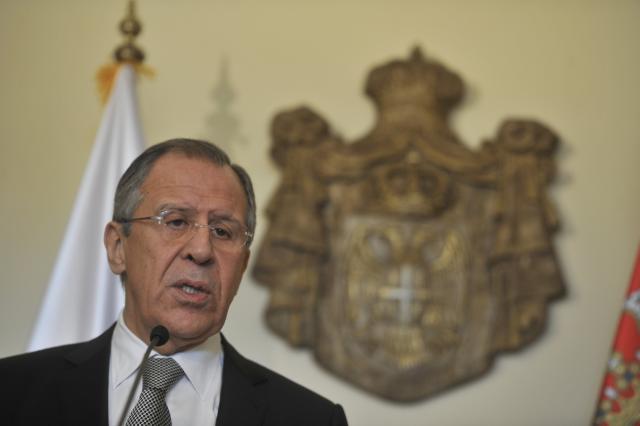 Russia will not interfere in Serbia's internal affairs, foreign minister Sergey Lavrov said at the start of his two days official visit to Belgrade. Lavrov met Serbia's top officials, including prime minister Aleksandar Vucic and president Tomislav Nikolic.
Lavrov, according to Serbian government's press release, told Vucic that Russia would refrain from meddling and "is always ready to find the balance in the common interests".
Russian FM conveyed to Vucic greetings "from Russian president and prime minister Vladimir Putin and Dmitry Medvedev especially appreciating Serbian premier's efforts with regards to cooperation with Russia as well as positive trends in economic ties".
President Nikolic decorated Lavrov with the Order of the Serbian Flag of the First Degree.
Vucic said that economic cooperation should be among the focuses of the bilateral cooperation stressing the advantages of bilateral free trade agreement. He added that Serbia "is ready" for cooperation in energy, agriculture and telecommunications and that Russian investments in these domains "are welcome".
Lavrov and Vucic have also discussed cooperation in defense which would be the issue at the upcoming Vucic's meeting with minister Sergey Shoigu in Moscow./IBNA