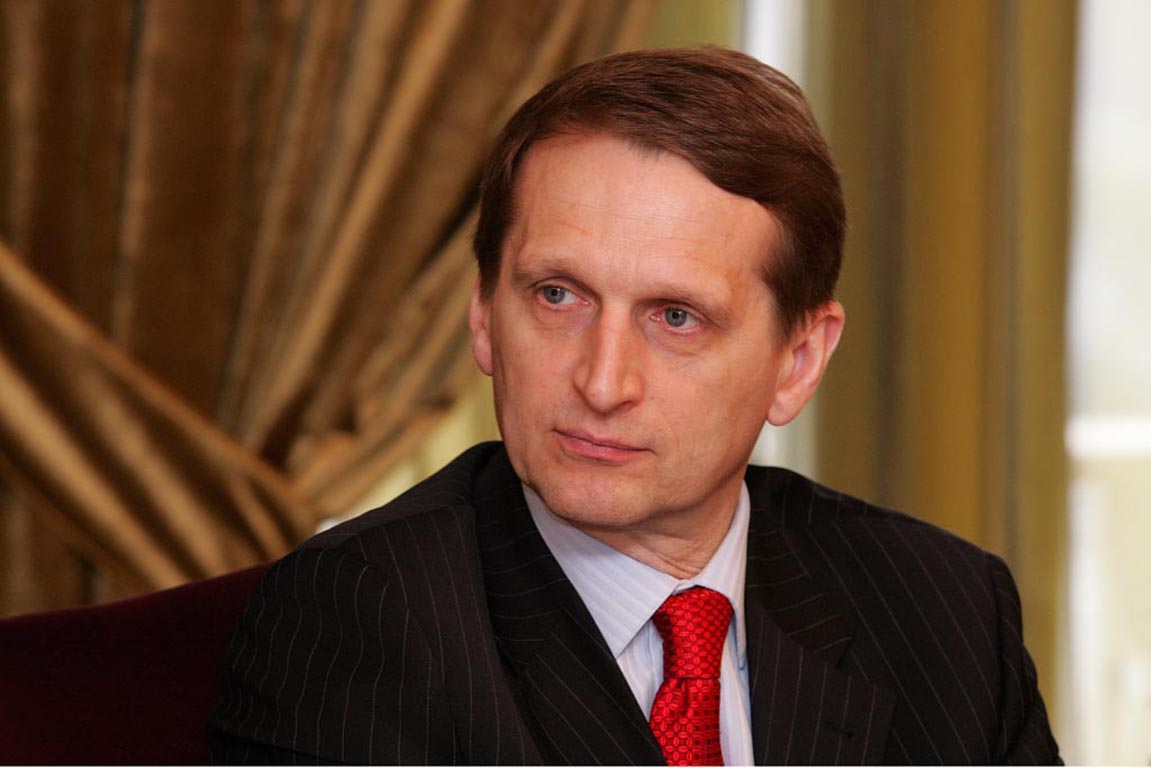 Belgrade, December 22, 2014/ Independent Balkan News Agency
By Milos Mitrovic
Russia is very grateful to Serbia for overcoming the pressures from Brussels and Washington regarding the sanctions against Russia over the Ukraine crisis, Sergey Naryshkin (photo), Chairman of the Russian Parliament said today. After meeting with his Serbian counterpart Maja Gojkovic in Moscow, Naryshkin added that he was confident that Serbia will keep its position considering the sanctions.
Unlike the European Union countries and some other countries, which strive to become EU members, Serbia has not imposed sanctions against Russia, despite the country's pro-European orientation. In January, Serbia has started accession talks with the EU. Both European and Serbian officials claim that Belgrade will have to "gradually" harmonise its foreign policy with the positions of the EU.
Naryshkin said that the relations between Serbia and Russia "have reached strategic level".  "We highly appreciate the level of the cooperation of Serbia and Russia", he emphasized adding that "this is very important in the current circumstances marked with an obvious confidence crisis in Europe".
Russian Parliament head underlined that "Russia and Serbia have always protected international law and will continue to do so".
Maja Gojkovic said that Serbia strives to become EU member and expressed her gratitude to Russia for its support in that regard. With Serbia's acceptance into the EU, "Russia will get an honest friend and confident partner" within the block, she added.
"Our strategic decision (opting for EU membership) will not be to place obstacles for the further development of the relations with Russia", Gojkovic remarked. She underlined that "Serbia will never impose sanctions against Russia because sanctions have never brought any good results nor contributed to resolving the problems".
Serbian Parliamentary speaker also said that Serbia respects the territorial integrity and sovereignty of every United Nations member states and will not give up from this principle. In several occasions Serbian officials have stressed that Belgrade respects the territorial integrity of Ukraine including Crimea annexed by Russia.
United Russia MP's head Vladimir Vasilyev said that "a very complex, responsible and insecure period of history" is underway; therefore "it was very important to hear that Serbia will not change the principles on its relations with Russia".