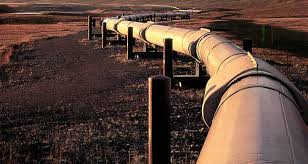 Moscow, December 3, 2015/ Independent Balkan News Agency
By Olga Mavrou
Russia suspends work on the gas pipeline TurkStream, said Russian Energy Minister Alexander Novak.
Novak also added that he sees no need for reduction of Russian oil production and expects the Organization of Petroleum Exporting Countries (OPEC) to change production restrictions in tomorrow's meeting.
As far as it concerns the pipeline, the  initial plans were to build a new gas pipeline under the Black Sea to Turkey, and in subsequent phases the construction of a line connecting Turkey and Greece –from Greece the pipeline would continue overland towards Southeastern Europe.
The suspension is considered partly as retaliation against Turkey for the shooting down of the russian Air Force jet. But the fact is that the project had been considerably delayed long before the incident with the jet and there were rumors that it might be cancelled anyway.