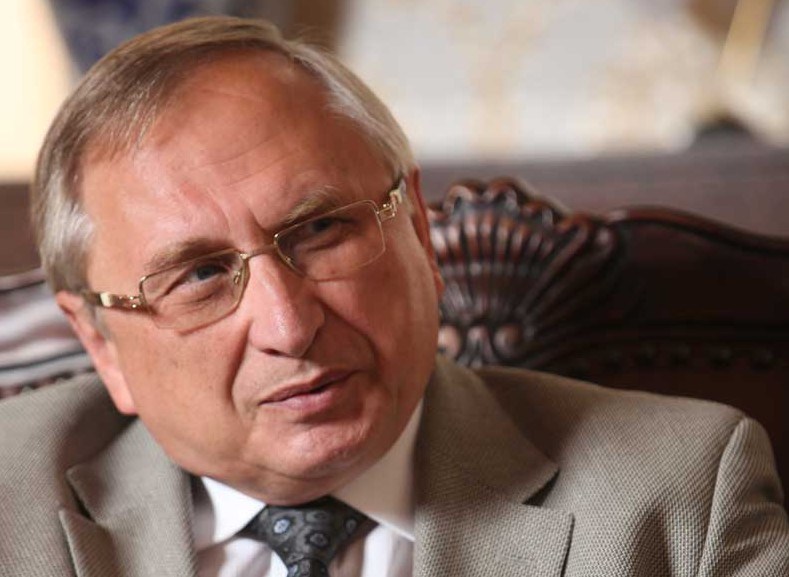 Nicosia, February 20, 2015/ Independent Balkan News Agency
By Kyriacos Kyriacou
Russia wants to expand its ties with Cyprus in all areas, Russian Ambassador Stanislav Osadchiy has said, ahead of President Anastasiades` visit to the country 24-27 February.
The Ambassador met Friday with Cyprus President and in statements following, he described the meeting as preparatory of the President`s visit.
He said that they discussed details of the meeting, structural and technical issues and also the agreements that will be signed.
Replying to a question he said that many important issues will be discussed but he added that he did not wish to give any details. The Ambassador said that agreements are ready for a number of areas, adding that the visit is of great importance for both Cyprus and Russia, given the current situation on an international level.
Asked if the meeting will restore the ties between the two countries and any problems that may have developed in the past, the Russian Ambassador said that his country never had `many problems` with Cyprus and thus the President`s visit will be successful.
In another question whether Moscow is expecting anything in particular from Cyprus, in the light of the situation in Ukraine, Osadchiy said that his country wishes for the ties between Cyprus and Russia to be expanded and the agreements that will be signed are to this direction.
He added that relations with Cyprus are increasing in political, economic and cultural levels and that Russia expects these ties to be expanded.