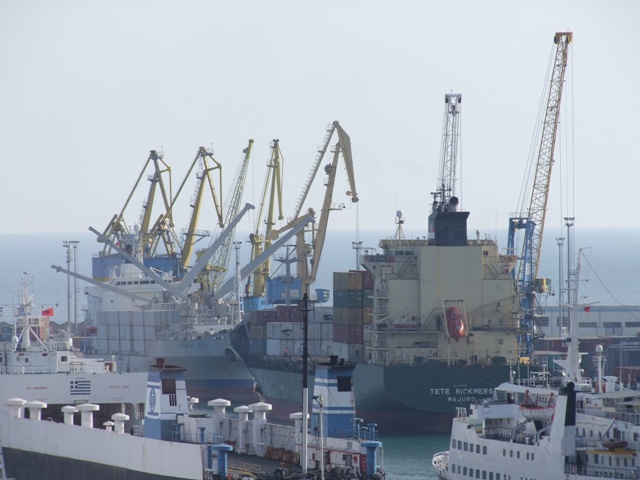 Tirana, 27 July 2015/Independent Balkan News Agency
Export and import of goods through sea is mainly done with countries like Russia, Egypt and Turkey from the main port of the country, Durres.
At least 61% of exchanges of goods is made from the ports of these three countries and the rest, 39% is divided into the ports of 14 other countries.
What's interesting is the fact that sea neighboring countries such as Italy and Greece, are not part of the three main countries that occupy most part of import and export in the port of Durres.
Both countries occupy only 4 to 5% of the total volume of commerce.
Authorities at the port of Durres say that in the first six months of the year, the terminals of this port have processed around 700 thousand tons of imported and exported goods.
The foreign port that has processed most of the Albanian goods and vice versa is the port of Dekhelias (Egypt), which has processed 123 thousand tons of "Made in Albania" goods, while 3 thousand tons of goods have departed from this port toward Durres.
Meanwhile, as far as exchange of goods is concerned, the fourth place is occupied by Libya with 12 % of the total volume with the port of Durres. Meanwhile, 7% of the total of these goods come from the port of Houston in the United States of America. /ibna/