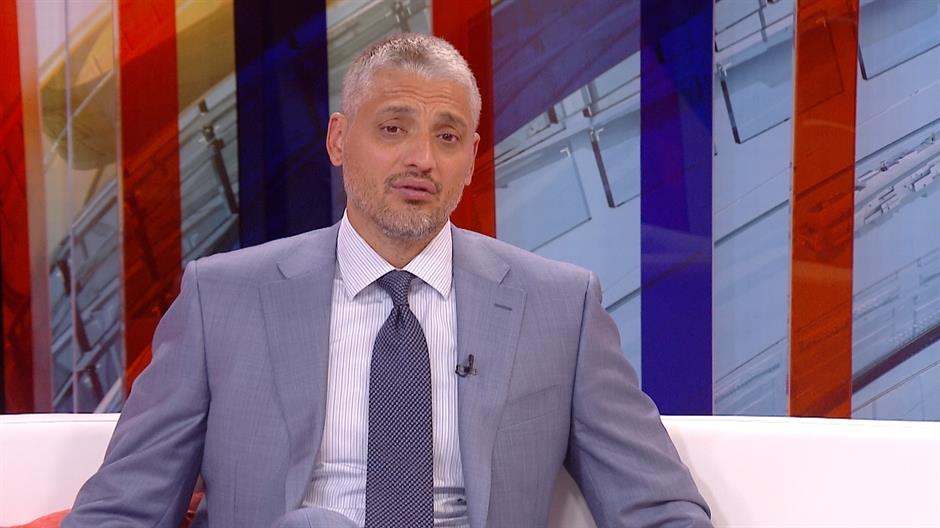 Cedomir Jovanovic (photo), leader of opposition Liberal-Democratic Party, demanded calling of special session of Serbian parliament dedicated to security situation in the country. At the session which may be closed for media, members of parliament should be informed who were Serbian nationals arrested in Montenegro because of terrorism, Jovanovic told journalists today.
He alluded on a group which, according to prosecutor's office in Montenegro, has planned to "abduct" prime minister Milo Djukanovic on 16 October, during general elections. On Monday Serbian PM Aleksandar Vucic said that Djukanovic was "traced every minute" and that some persons have been arrested in Belgrade. Vucic claimed that foreign agents were involved from both "East and West".
Jovanovic said that everybody should be "worried" over what Vucic has said. "A normal person cannot ignore such issues taking into account that they produce some other issues – whether things that, as we claim, happened in Montenegro represent a message to Vucic, his government and Serbia, a message that means that we are not allowed to have independent European policy", Jovanovic said.
In his words, western intelligence agencies "are certainly not involved because their objective is not dissociation (of Serbia) from EU and NATO". Something like that is in favor of Russia, Jovanovic went on.
"Serbia is faced with a most brutal war. We are not allowed to live a normal life, to become European Union member and to approach to NATO and Russia is behind all of this. We must not ignore this", Jovanovic stressed.
According to LDP leader, the scenario in Montenegro was "obvious": persons in Montenegrin police uniforms were supposed to shoot at Montenegrin citizens and the Montenegrin government was to be blamed for it. "We believe that Serbia's Euro-Atlantic future is the only adequate response", Jovanovic concluded.