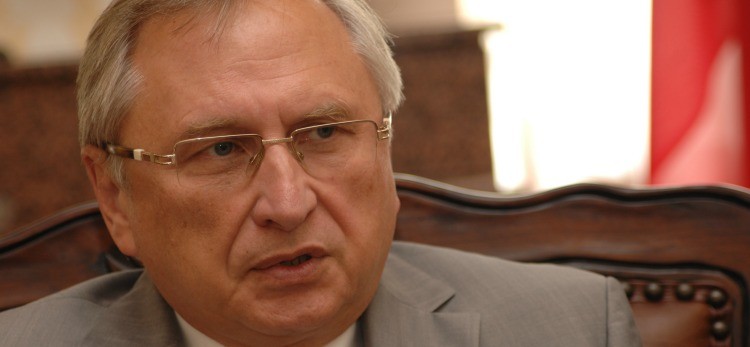 Nicosia, December 7, 2015/Independent Balkan News Agency
By Milos Mitrovic
The Russian Federation discusses with the Cyprus Ministry of Foreign Affairs the provision of military facilities on the war against ISIS, the Russian Ambassador to Nicosia Stanislav Osadchiy (photo) said, expressing confidence that the two countries will find the way to reach an agreement on the issue.
Osadchiy met on Monday at the Embassy with the President of the Social Democrats Party EDEK Marinos Sizopoulos and discussed the latest developments in the Middle East and the Eastern Mediterranean, as well as the negotiations for finding a solution to the Cyprus issue.
Sizopoulos also conveyed the position of his party for the necessity to offer to Russia military facilities, as those facilities that have been granted to France, in the context of the fight against terrorism and ISIS.
Osadchiy pointed out that it is very important to coordinate our actions against ISIS in the region. He added that Cyprus' geographical position is particularly sensitive for us and for all the allies that are fighting against ISIS.
Replying to a question, the Russian Ambassador said that his country is discussing the issue with the Cyprus Ministry of Foreign Affairs. "I think we will find a way to get these facilities", he concluded.
Source: CNA