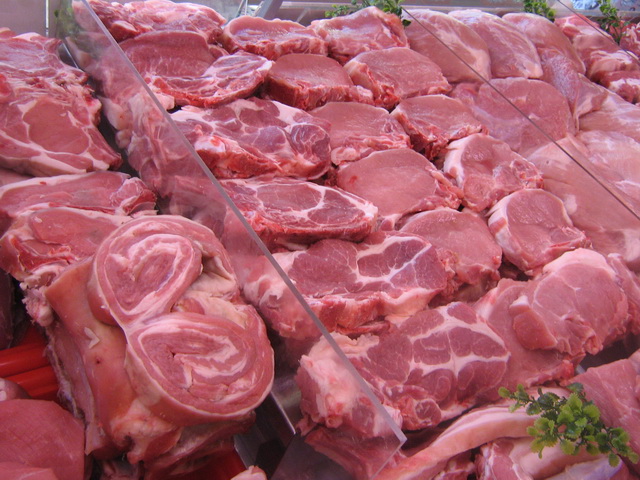 By Adnan Prekic – Podgorica
Subsequent to banning imports of livestock products from Montenegro, Russia today proceeded to also banning imports of crude pork in the country. The Russian side explained that she import of crude pork from Montenegro has increased drastically. Montenegro has joined the sanctions the European Union has introduced to Russia, which some interpreted as a reason for the Russian prohibition of meat imports.
The Russian agricultural watchdog Rosselkhoznadzor has banned the imports of meat products from Montenegro over suspected attempts to smuggle products from the EU. "Illegal re-exports of meat products from European Union countries are the main cause for the ban", he said.
"Meat product deliveries from Montenegro have risen significantly lately, in volumes which the country could not produce by itself," said the assistant of the Rosselkhoznadzor head Alexey Alexeyenko.
Montenegro mainly supplied pork and pork products to Russia. "Montenegro was not a major player on the market of imported meat products. The ban will not do harm to the range of imported products," Alexeyenko said.
Russia introduced a package of counter-measures on August 7 in retaliation to the sanctions imposed by the United States, Australia, Canada, the European Union and Norway against Moscow over its stance on developments in neighboring Ukraine. Russia's counter-sanctions involve a one-year ban on food and agricultural imports from the countries that adopted the sanctions against Moscow.
EU countries imposed sanctions Russia due to the crisis in Ukraine and the response of Russia was the prohibition of import of agricultural products, raw materials and food for one year. Montenegro joined European Union sanctions against Russia. The government of Montenegro said that their decision of joining  the sanctions was  needed, as an act of harmonisation with the decisions of European Union. Such decisions have been in line with the realization of foreign policy priorities of Montenegro and at did not have an anti-Russian character. The Russian government prohibited the import of certain products from all EU member states, the United States, Australia, Canada and Norway for the next year.