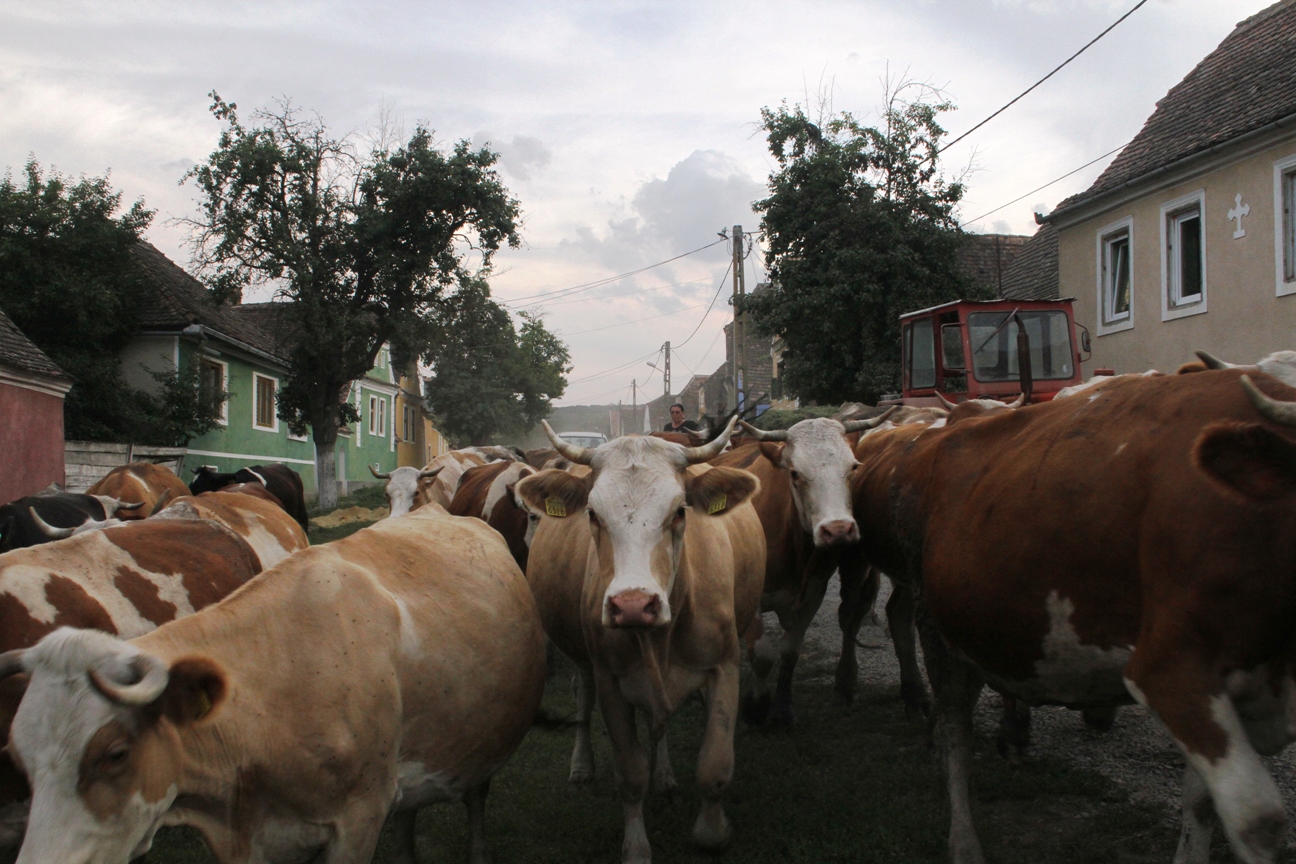 By Daniel Stroe – Bucharest
Russia yesterday announced it would ban beef and cattle imports from Romania amid fears of bovine spongiform encephalopathy or the mad cow disease, but the Romanian authorities point out there's been only one case discovered which doesn't justify the Russian strict measures which reek more of retribution for Romania's active role in Moldova's pro-European course.
Moreover, Russia doesn't import beef or cattle from Romania so the measure raised eyebrows in Bucharest. Russian state veterinary agency Roselhoznadzor argues in a press release that a bovine spongiform encephalopathy epidemic has been registered at the International Epizootic Bureau. A similar measure was taken in April when Russia banned dairy products imports from six Ukrainian companies shortly after the annexation of Crimea. Roselhoznadzor said back then that lab tests showed products are not compliant with Russian health regulations.
The last such ban on British beef imports was introduced 30 years ago after bovine spongiform encephalopathy discovered in farms across the country. The ban was lifted no later than last September.
But the Romanian veterinary authorities dismissed the Russian allegations and said the bovine spongiform encephalopathy Roselhoznadzor refers to is actually a single atypical case which poses no risk, and not an epidemic as the Russian put it. In June, Romania received from International Epizootic Bureau the certificate which attests the country has a negligible risk of "mad cow disease". Of the 178 member states of the bureau, only 25 have the negligible risk, 20 have a controlled risk while the rest are classified as having an undetermined risk.
Romanian authorities also said they were surprised by Russia's ban, all the more Russia doesn't import beef or cattle from Romania. "Russia doesn't import beef from us and I do not understand this reaction from Russia, especially since we have informed International Epizootic Bureau and also all the member states of the bureau" Vladimir Manastireanu, head of the state National Sanitary veterinary Authority, told the state news-wire Agerpres. He also pointed out that atypical cases of mad cow disease do not pose any risk to food safety and public health.
Many also wonder why Russia impose a ban on non-existent products from Romania and pointed the finger to a defamation campaign Moscow is now waging to economically affect Romania, a country actively involved in the Republic of Moldova's pro-European course and also in the resolution of the Ukrainian crisis.