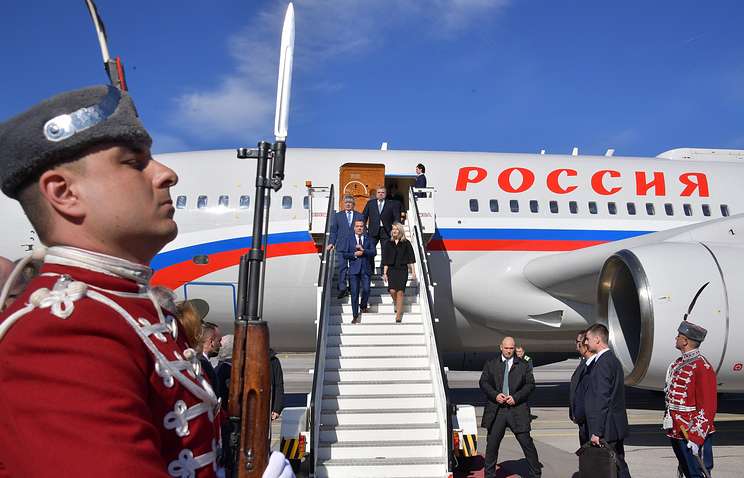 Moscow is still considering the Turkish Stream gas pipeline and specifically the final route of the project.
It seems that Moscow has not decided yet whether this pipeline will continue its course towards Greece or Bulgaria.
This is because, as revealed by the Russian Prime Minister, Dmitry Medvedev, it depends not only on Moscow but also on its interlocutors, namely Athens and Sofia.
As he pointed out, Moscow looks at all possible scenarios.
In Sofia they seem invested in the project and are ready to go into details during Dmitry Medvedev's visit to Bulgaria, precisely on the definitive route of the Turkish Stream pipeline.
"The final decision will be taken jointly; it does not depend only on us. The choice among all the possible solutions for the routing of the Turkish Stream pipeline will depend primarily on the degree of readiness and progress of gas transportation infrastructure", said the Russian official.
It is noted that Russian Gazprom focuses on the domestic market of Turkey for the first leg of the pipeline.
Bulgaria has launched the tender procedure seeking the company that will undertake the construction of the necessary gas transport infrastructure on Bulgarian territory, for receiving the second leg of the Turkish Stream pipeline.
Moscow, according to Medvedev, wants to avoid repeating the adventure with the South Stream pipeline, which is why it wants to ensure that the project will have the full support of the EU and that the Russian side will secure the necessary "guarantees" from the EU./ΙΒΝΑ