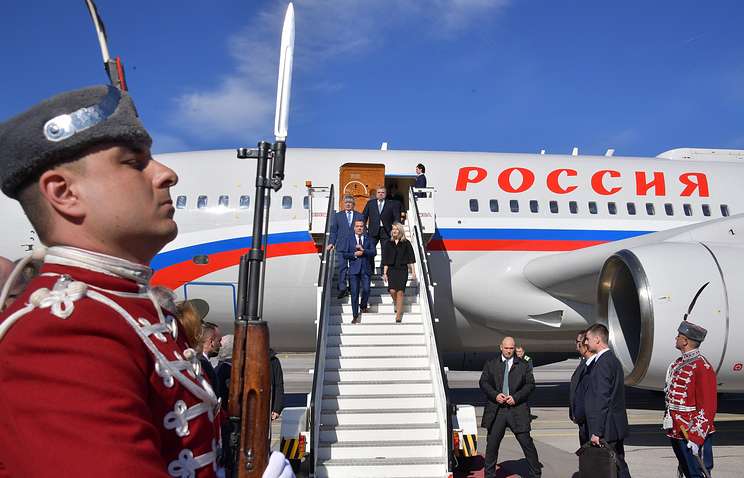 Moskva i dalje razmatra gasovod Turski tok a konkretno konačnu rutu projekta.
Izgleda da Moskva još nije odlučila na koju stranu će ovaj gasovod nastaviti svoj put – ka Grčkoj ili Bugarskoj.
To je zbog toga što, kako je otkrio ruski premijer Dmitrij Medvedev, to zavisi ne samo od Moskve, nego i od njenih sagovornika, Atine i Sofije.
Kako je istakao, Moskva razmatra sve moguće scenarije.
U Sofiji se čini da su već počeli ulagati u projekat i spremni su da uđu u detalje tokom posete Dmitrija Medvedeva Bugarskoj, tačnije o definitivnoj trasi gasovoda Turski tok.
"Konačna odluka će biti donesena zajednički; ona ne zavisi samo od nas. Izbor izmedu svih mogućih rješenja za trasu gasovoda Turski tok zavisi prvenstveno od stepena spremnosti i napretka infrastrukture za transporta gasa", navodi ruski finkcioner.
Napominje se da se ruski Gazprom fokusira na domaće tržište Turske za prvi deo gasovoda.
Bugarska je pokrenula tendersku proceduru tražeći kompaniju koja će preduzeti izgradnju neophodne infrastrukture za transport gasa na teritoriji Bugarske, za preuzimanje druge dionice gasovoda Turski tok.
Moskva, prema Medvedevu, želi da izbegne ponavljanje avanture sa gasovodom Južni tok, zbog čega želi da obezbedi da projekat ima punu podršku EU i da će ruska strana obezbediti neophodne "garancije" od strane EU./IBNA