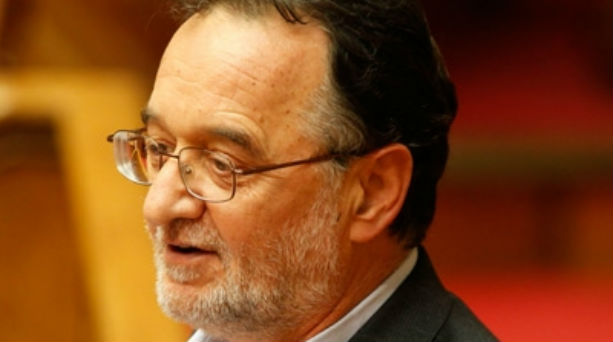 Athens, March 11, 2015/ Independent Balkan News Agency
By Spiros Sideris
Rupture with the lenders as the only solution for Greece sees the website Iskra, expressing the positions of the Left Wing of Panagiotis Lafazanis.
In a article on Tuesday, entitled "They are tightening the noose around the neck of Greece", the Left Wing comments on yesterday's Eurogroup meeting in Brussels, stressing that the country's partners here and now require submission and warn: no disbursement without reforms – deregulation".
Subsequently, the author of the text argues that "the country's lenders have made it clear that no disbursement will be made for Greece without an agreement on the overall package of reforms and without the start of their implementation, intensifying the pressures that threaten the country with economic strangulation".
As is argued by the Left Wing, there is only "one way for Greece, disobedience and rupture", stating that "the country's lenders not only do they not back down, but instead intensify the pressures and blackmail in order for the government to bow and implement all of the neo-memorandum package of deregulations".
According to the publication, "the neocolonialists" of Brussels and Schaeuble himself, referring to the first bill introduced in the House and refers to addressing the humanitarian crisis, warn that they will not accept "unilateral actions", ie measures to alleviate the Greek people, claiming similar assurances from the Greek side".
"Impression" according to the columnist "caused the statements of Varoufakis after the Eurogroup, which provided that they were translated correctly, refer to Greece refraining from unilateral actions".
"In this context we could include a draft timetable that came to publicity, which is tight and requires full compliance with the commitments of previous memorandum governments and aims to trap the Greek government and lead to its complete capitulation", concludes the Iskra.gr.