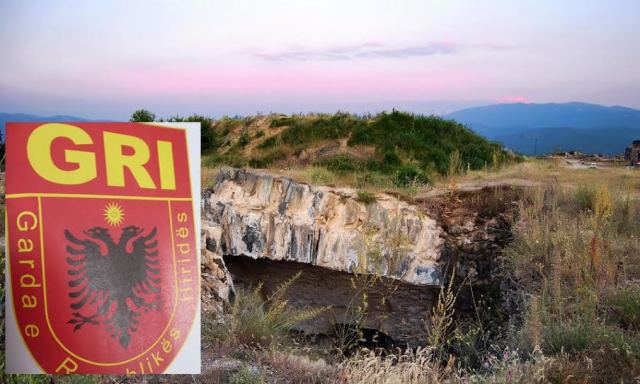 IBNA Special Report
Skopje, November 7, 2014/Independent Balkan News Agency
By Naser Pajaziti
In the western part of FYROM, there are rumors that talk about the presence of people clad in black uniforms who legitimize and control the residents of the area. This is an area mainly inhabited by Albanians in the region of Tetovo.
In the public opinion, there are rumors about the presence of the so called "Republican Guard of Ilirida" and a former commander of the former National Liberation Army (UCK), Hamdi Ndrecaj, a war veteran from Kosovo, claims that he's the general of this guard. He has stressed in a communication that along with 250 other members, he's part of a group who is unhappy with the situation of Albanians in FYROM and that this formation is offering security for Albanian residents. He says that the group will react if there are provocations by the Macedonian security forces.
The group relates to the project for the Republic of Ilirida, which dates back to 1991 with the division of the country from the former Yugoslav federation. At that time, Albanians held a referendum and proclaimed the so called Republic of Ilirida, which meant political and cultural autonomy of Albanians in FYROM or some sort of federalism. Two months ago, the leader of this "republic", Nevzat Halili, a politician and veteran, once again announced in Skopje the same idea, but he didn't find a lot of support in a rally that he held with the citizens.
Asked by IBNA about the uniformed group, Halili says that he has no ties whatsoever with it. "I don't know who these people are. I have no connection whatsoever with them and I entirely distance myself from them", said Halili.
Ministry of Internal Affairs (MIA) says that it's following the developments and that it denies the existence of an armed group.
"As a ministry, we're working to find out more about this case, but there is no knowledge of black uniforms. For the time being, we have no knowledge about what social networks say that these black uniforms patrol on the field", declared the deputy Minister of Interior, Zemri Qamili.
Experts of security issues say that these groups may have political backing or be encouraged by someone. According to them, they will not have any impact as they don't have capacities to cause great problems.
Professor Oliver Bacanovic doesn't rule out the possibility that foreign secret services of neighboring countries are behind these groups, but he hasn't specified as to which country. "Foreign secret services use different methods. The scope is to cause tension, lack of stability and insecurity. Nevertheless, it's certain that these groups do not pose a threat in these conditions of war against terrorism and therefore, they will not have support", said Bacanovic.
Political analyst, Sefer Tahiri told IBNA that these groups are not organized in the way that they appear to be in the public opinion and that everything is being exaggerated by social networks.
"I don't think that there's cause for concern, because these groups who have recently emerged through social networks and allegedly represent the Republic of Ilirida, and which only enjoys declarative support, has no clear political manifestation and there is no ethnic project for it", declared Tahiri.
Citizens too express feelings of insecurity by saying that such groups may be part of political scenarios and different circles who want to cause troubles in the country.
"What we're hearing is not a good thing, because it may increase insecurity and lack of trust between communities. Rumors for armed groups or uniforms have caused concerns, at a time when the people are facing social and economic problems", says Vesna L, a citizen from Skopje.
Macedonian media say that these uniforms are part of scenarios to cause cross ethnic destabilization and isolated provocations by marginal groups which do not have the support of local residents. But, according to them, these rumors and marginalized groups damage the image of the country, thus creating a climate of insecurity.
In the recent days, police vehicles have been seen in the region of Tetovo patrolling the mountainous area of this region. /ibna/