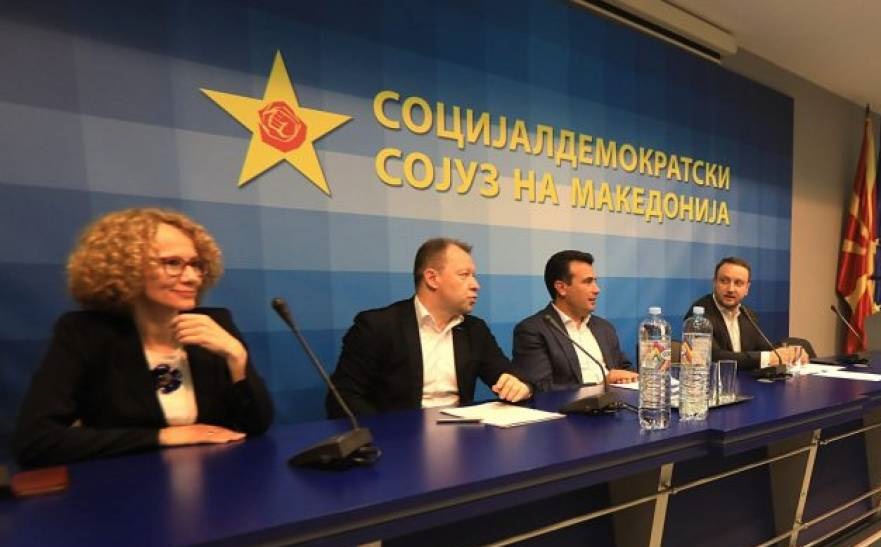 North Macedonia's ruling party, SDSM (Social Democratic Union) has decided to sack the entire party leading committee as part of the changes that were previously announced by its leader and Prime Minister, Zoran Zaev.
"We promised changes and we're delivering changes. SDSM demonstrated a sense of responsibility toward citizens. The whole leading committee has been sacked, while changes are also expected to be made in the government", Zaev said.
Lupco Nikolovski is the new secretary of SDSM. He replaces Aleksandar Kiracoski at this post. Nikolovski will also resign as minister of agriculture.
Prime Minister and leader of SDSM, Zoran Zaev said that he will sack all those government officials who have not produced results. He made this promise after the first round of presidential elections, where his party got a very narrow result in front of the largest opposition party, VMRO-DPMNE.
Zaev declared on Sunday that his government will be shuffled at the start of June and changes will affect one third of the cabinet.
On the other hand, VMRO-DPMNE in opposition says that this decision doesn't solve anything and that Zoran Zaev should leave too. /ibna/