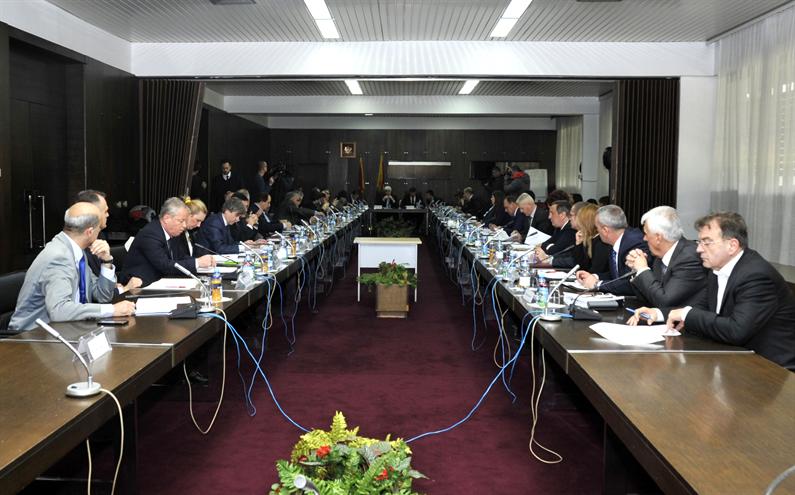 Podgorica, April 8, 2015/ Independent Balkan News Agency
By Adnan Prekic
Having adopted the judicial legislation, Montenegro completed the process of regulatory reform of the judiciary, thus clearly stating that the strengtening of the rule of law remain the country's strategic priority, it has been concluded on the National Council for the rule of law. Montenegro has voiced its willingness to respond to the demanding European agenda, and with the adoption of a set of anti-corruption laws has made a step further and established a high quality anti-corruption system on par with EU standards, and in some areas perhaps more modern, it was underlined in the Council's session.
Montenegro's Rule of Law Council discussed on the adapted action plans for the negotiating chapters 23 and 24, as well as activities towards fulfilling the criteria of temporary and preliminary findings of the rule of law expert missions. It was agreed that significant progress has been made in the area of judiciary and anti-corruption-related legislation, as evidenced by the fact that five judicial and four anti-corruption laws were been adopted.
The Council noted that there was a very intense work in the field of rule of law, which included, in addition to adopting the set of key laws, a meeting of the Subcommittee on Justice as well as Freedom and Security. Furthermore, five expert missions visited Montenegro in this period, added the Council, and announced the visit of another Chapter 24-related expert mission in April.
It was pointed out that the European Commission has recommended that all the work has to been done at the end of the fifth meeting of the Subcommittee on Justice and Freedom and Security, which was held in February, exressing the hope that Montenegro's institution will continue making efforts towards implementing the adopted legislation.
Montenegro opened a total of 18 negotiating chapters in the negotiations with the European Union, out of which, chapters 25 (Science and Research) and 26 (Education and Culture) are temporarily closed.