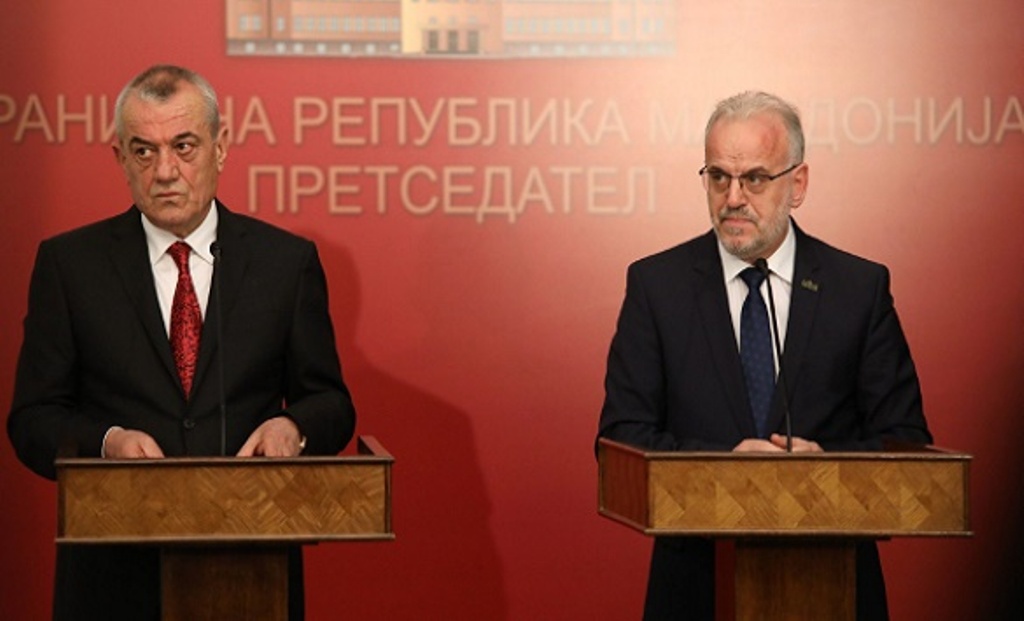 Albania's parliamentary speaker, Gramoz Ruçi is in Skopje today where he met with the country's parliamentary speaker, Talat Xhaferi. In this meeting, Ruçi praised the agreement reached in Prespes and the efforts being made about the change of the country's name and country's accession in the NATO and EU.
"We praised the efforts that were made to achieve the Prespes agreement and all the other efforts being made to enable the country to become and EU and NATO member. I assured the parliamentary speaker on the support that Albania offers about the integration of Macedonia in the NATO. We also agreed that we should intensify our cooperation in terms of parliamentary activities", Ruçi said.
On his part, FYROM's parliamentary speaker, Talat Xhaferi said that he has briefed his counterpart from Albania on all the parliamentary activity, including the delivery of the conditions stemming from the Prespes Agreement.
"As two neighbouring countries, we will work and collaborate together for the integration of our country in the EU and NATO. In this meeting we agreed that dialogue is the only way to address all pending issues", Xhaferi declared.
The Albanian parliamentary speaker has also met with president Djordje Ivanov, PM Zoran Zaev and senior government officials. /ibna/