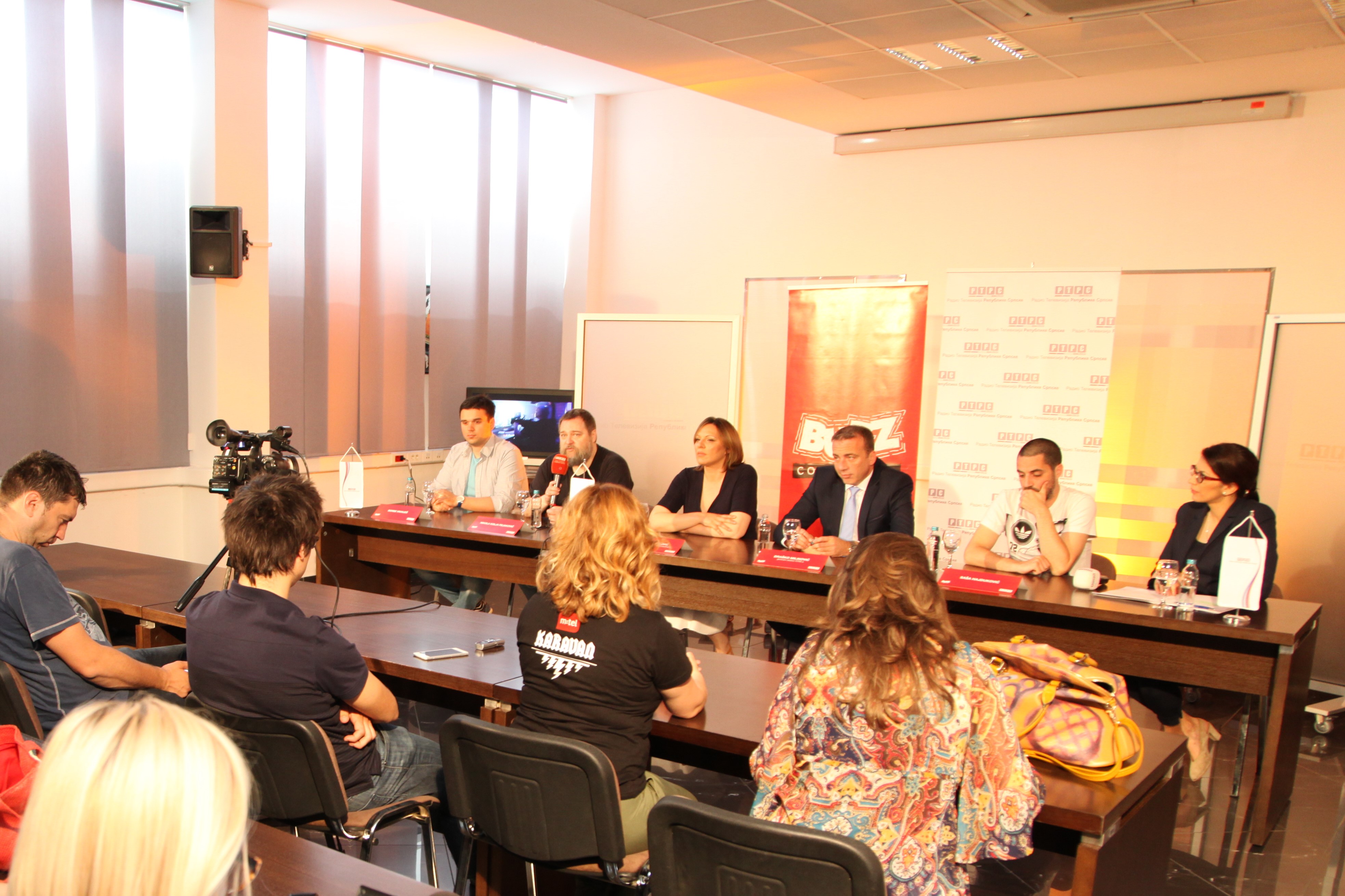 Banja Luka, June 1, 2016/Independent Balkan News Agency
By Mladen Dragojlovic
RS Radio Television (RTRS), as a public broadcasting service of this BiH entity, and Banja Luka production company "Buzz Consulting", signed on Wednesday an agreement on cooperation, as an extremely important step in public service support to independent national production.
The cooperation of the three-year co-production was made official at a press conference in the RTV building in Banja Luka.
"RTRS strongly supports independent production and it is very important that they find their place in our program, because we are, above all, a public service of all citizens of RS. Also, we are looking forward to see results of this cooperation, because it will bring a lot of interesting program content, appropriate to a wide audience. Among them are various children's, educational, entertainment, serial and many other programs and shows", said in his address to the Media Drasko Milinovic, RTRS General Manager.
He pointed out that RTRS enjoys supporting the production of movie "Meat", backed by "Buzz Consulting", whose recording is in progress. Milinovic also recalled that it is the fact that these projects are extremely rare in RS.
"Buzz Consulting" manager, Brankica Jankovic, said that the company main objective is to launch quality projects, to support creative young people and stand behind them.
"Our goal is to support not only individuals, but to do something for the community. In particular, cooperation with RTRS will allow the "Buzz Consulting" to continually employ more than 200 persons", Jankovic stressed.
The conference was attended by members of the crew of the film "Meat", actor and screenwriter Nikola Kolja Pejakovic, director Sasa Hajdukovic and organizer of the film Djordje Vranjes.
"It is very important that this agreement was signed, because in this way the continuity of the work of those people who are engaged in film and television is ensured. Therefore, it is essential that those who complete the academy have the option to make some independent projects in order to sell it and to live from their work. In this way they will set a solid base for film industry in RS. That makes this day, if I may say so – historically", Pejakovic stated.
Hajdukovic said that opportunities like this come rarely or only once in a lifetime, and that he is very grateful to "Buzz Consulting", company which, as he said, recognized what he and his team want to do with the movie 'Meat'. Vranjes is a member of the younger generation of participants also thanked for the opportunity to show what he can contribute in a large project, such as the film "Meat".