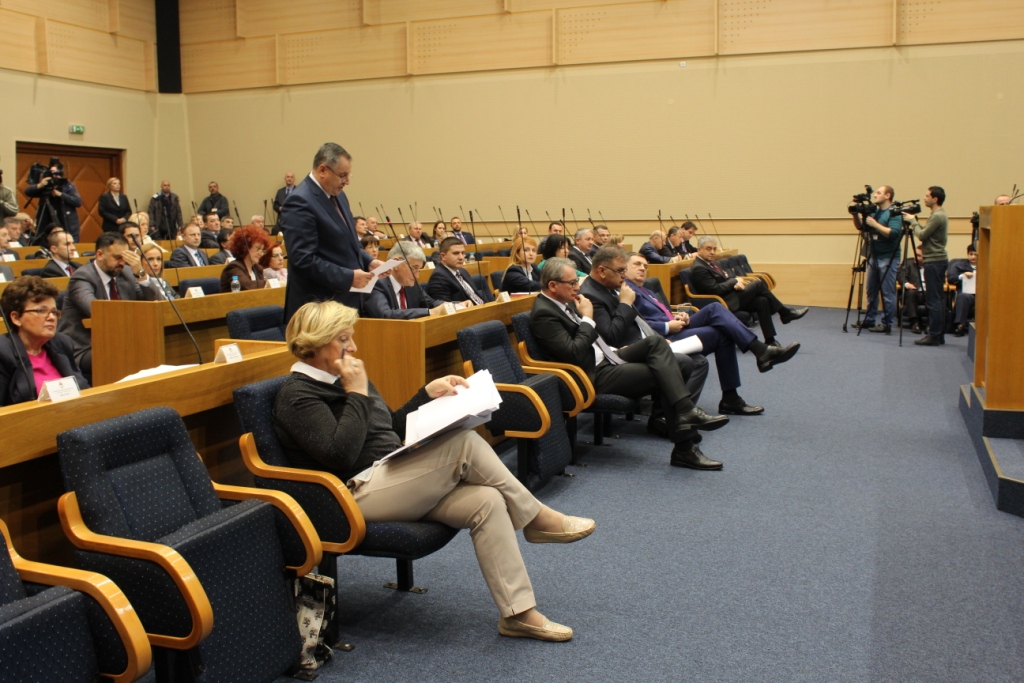 Chairman of BiH Presidency Chairman, Mladen Ivanic, stated on Monday at the special session of RS National Assembly that the demand for review of the International Court of Justice's judgment in the genocide case of BiH against Serbia and Montenegro is going to fail from the very beginning.
The special session was scheduled with just one topic – discussion  on the revision of judgement of ICJ in this case. Ivanic said to MPs that he is convinced about the end of this case which clearly shows the attempt of Bosniaks to dominate over other constitutive nations in BiH.
"This clearly shows that our side has an advantage and that the Bosniaks used the institutions in their own interest. It lead to the brutal privatisation of interests, activities outside the institutions and the creation of parallel structures that only suit the Bosniak Presidency member, Bakir Izetbegovic, but not the needs of all nations", Ivanic said.
He announced that he prepared a new letter to ICJ which will be submitted by BiH Foreign Minister Igor Crnadak due to the parallelism in institutions. Ivanic expressed hope that the RSNA will determine a clear answer to the privatisation of institutions, parallelism in structures and non-institutional activities, and that the future of both crisis and blockade will depend on Izetbegovic, who led BiH into crisis and blockade.
Ivanic also stated that RSNA should pay more attention to the parallelism, the method of decision-making and the privatization of the institutions of BiH.
RS President, Milorad Dodik, said to MPs that Bosniak representatives in BiH on all levels repeatedly trying to ascribe the prefix of genocide to Serbs and that this is visible from the request for a revision. He added that this is a call for Serbs to stay united in this case.
"Because of all this circumstances, RSNA must define cohesive policies in accordance with our responsibilities. This must be done for the sake of the future", Dodik stressed.
He added that "Bosniak policy has to be rejected because it outvotes the Serbs in BiH".
Dodik said that RSNA, in its conclusions, must clearly reject the policies advocated by Izetbegovic and support the activities of the Presidency Chairman, Mladen Ivanic. He also said that it is necessary to insist that the joint institutions of BiH send the apology to Serbia for an "intolerable gesture of hatred", and make a conclusion that it is impossible to have someone represent BiH without the participation of Serbs.
The only one who tried to defend Izetbegovic's demand for review of judgement are Bosniak MPs gathered in coalition "Homeland". Their representative, Nedim Civic, said at the session that the demand is legitimate and that all it was done in accordance with laws and Constitution. After his speech, the "Homeland" caucus left the session and decided not to participate in it.
Until Monday afternoon, the content of the letter from ICJ to all three members of BiH Presidency was not confirmed, but according to speculations it asks that members of this institution vote about review demand. In that case, Ivanic would be right – the initiative for review will fail at its very beginning./IBNA