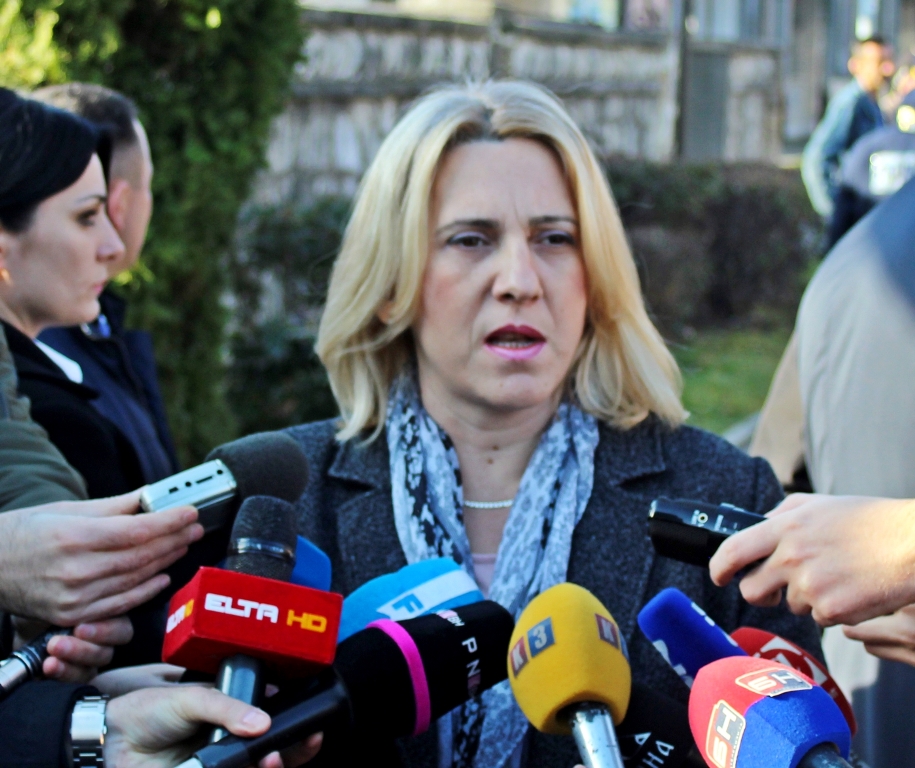 The National Assembly of Republika Srpska (RSNA) adopted a report on "Anti-Dayton actions of the Constitutional Court of BiH" and eight conclusions obliging RS representatives in BiH institutions to propose to the BiH Parliamentary Assembly to enact a law on the termination office of foreign judges and the election of domestic judges to the BiH Constitutional Court.
After the special session, which finished on Monday late at night, Republika Srpska president Željka Cvijanović expressed her satisfaction with the fact that MPs adopted the report and conclusions.
"It is particularly important that we harmonized the conclusions before the parliamentary session, and I was certain that this topic would draw the full attention of members of Parliament and would result in the support of joint actions in defence of Srpska's interests", Cvijanović told reporters.
She has stressed that this is the first step and that this subject will be discussed at several sessions of Parliament.
"This is a complicated process and we don't have partners in BiH with whom we can talk about issues that burden the country. However, we will try to talk and we have taken the first step towards bringing things in order, as this crisis was caused by the decision of the Constitutional Court of BiH, which resumed the practice of the OHR," Cvijanović added.
Bosniak representatives in RSNA voted against the report and conclusions and the Bosniak politicians expressed their dissatisfaction even with the fact that RSNA discussed the issue, saying that it is in the juridstiction of the state institutions not the entities. As usually, they called the international community to react and to "take action".
Contrary to this opinion, the leader of Croatian Democratic Union, the biggest Croat party in BiH, Dragan Čović, said that the removal of foreign judges from BiH Constitutional Court is something that must be done.
Čović said that there are many things that need to be reformed in Bosnia and that the Constitutional Court is one of them.
"The fact is that there are three representatives of international institutions in the Constitutional Court for more than 20 years already and the time has come for Bosnia and Herzegovina to have nine representatives of the three constituent peoples. In order for that to happen, we need to adopt adequate laws through the parliamentary procedure and we need a consensus for that", Čović told the media.
BiH cannot be considered a 'protectorate' if it wants to integrate into the EU, Čović argued.
"The Croat National Council and the HDZ BiH will support the approach that nationals of Bosnia and Herzegovina must be in all institutions of the executive, legislative and judicial branches of government, including the BiH Constitutional Court", Čović said.
According to the Constitution, which is part of the 1995 Dayton Peace Agreement, the Constitutional Court is composed of nine judges – two Bosniaks, two Croats, two Serbs and three foreign judges appointed by the president of the European Court for Human Rights./ibna