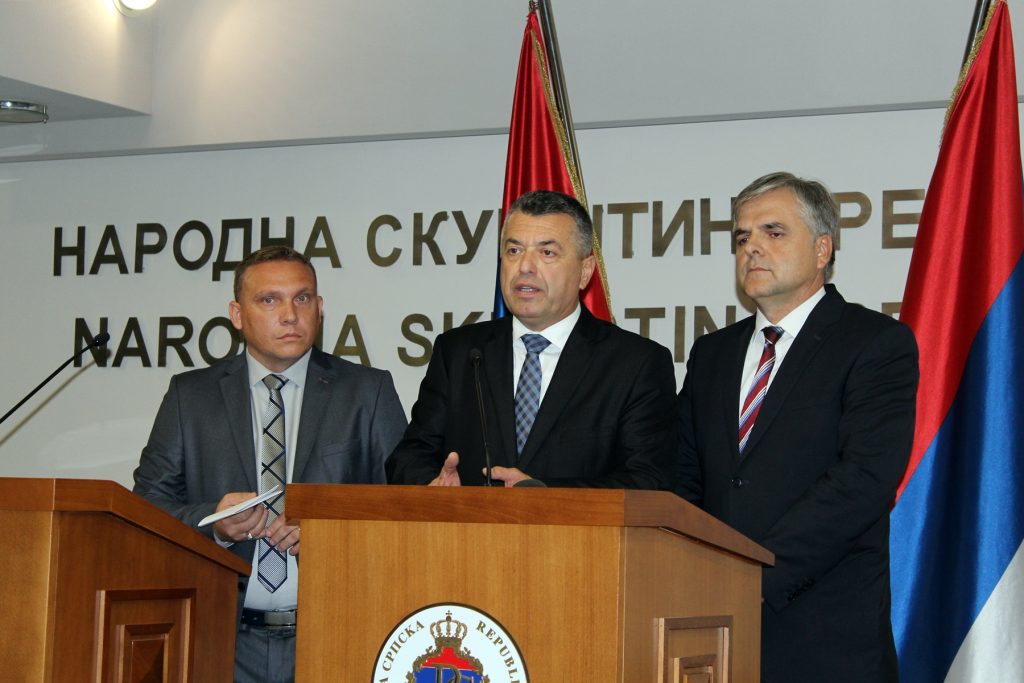 Republic of Srpska National Assembly adopted on Tuesday the Law on Day of Republic, January 9, which according to most analysts it seems like an attempt to avoid international community sanctions, but at the same time, to retain this day as a holiday, as most of RS citizens voted on the referendum.
The Law is the result of the BiH Constitutional Court decision which said that the manner in which this holiday was celebrated was not in the accordance with BiH Constitution because it doesn't reflect the the will of Bosniaks and Croats as constitutional nations in all the BiH territory. Until now, the liturgy in the Orthodox Church was part of the celebrations. But, representatives of Bosniaks in RS Parliament demand the complete ban of this holiday because it marks a day when in 1992 the Serbs in Bosnia separated their institutions from joint Republic of BiH institutions and established Serb Republic Bosnia and Herzegovina, later Republic of Srpska.
MPs of Bosniak and Croat Coalition "Homeland" in RSNA stated on a press conference in Banja Luka that they don't want to participate in the session in which this Law is discussed.
"January 9, for Bosniaks reminds genocide, concentration camps, killings and victims during the war. We will consider the further participation in RSNA work until the end of this mandate", said Bosniak representative Nedim Civic.
The law determines the competent authority that governs the manner in which citizens, state institutions and organizations, local governments, companies, institutions and other organizations and persons professionally engaged in entrepreneurial activities of service, mark and celebrate Republic Day.
Many remarks during the discussion came from opposition parties which are not satisfied with the Law which, as they think, removed the RS Day from the list of holidays in this entity.
Party Napredna Srpska MP, Adam Sukalo, said at the session that only a coalition "Homeland" has reason to celebrate, "because, together with Bakir Izetbegovic, managed to ban the Serbian Republic Day  as a RS holiday". He added that he regret that in the last year, "I participated in a story that has humiliated RS".
"You made a surrogate of the 9th of January", Šukalo said to the ruling coalition representatives.
NDP MP, Dragan Cavic, stated that the authorities in the RS devalued the referendum, as the will of citizens was expressed in the most democratic way. He added that this law is not adequate and that its four articles do not regulate this issue.
MP of PDP, Perica Bundalo, said that he was against the referendum in RS but that, because of the will of the PDP caucus, accepted the duty of being a member in the Referendum Commission. Since the ruling coalition have the absolute majority in RSNA, the Law was adopted after the discussion.
RS also adopted a conclusion which oblige the RS Government to propose changes in the RS Law on Holiday, in the part referring to the expression of religious freedom./IBNA
Photo: "Homeland" MPs on the press conference,  by Mladen Dragojlovic