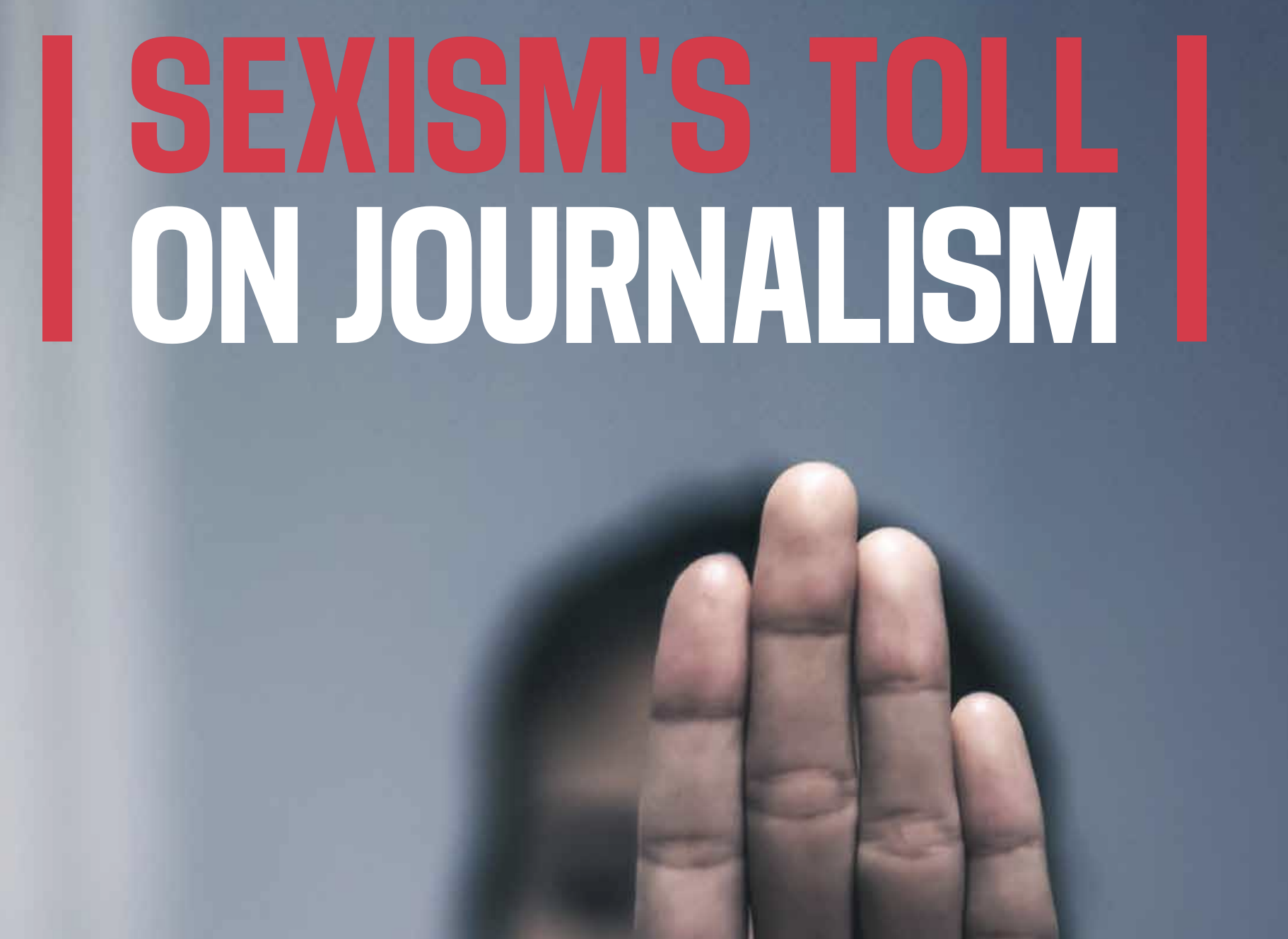 To mark International Women's Day, celebrated on March 8, Reporters Without Borders (RSF) published a report entitled "Sexism in Journalism" which reveals the extent of the dangers of sexist and sexual violence against women journalists and its impact on journalism.
Journalism can be a dangerous profession, but it is often doubly dangerous for women because of the risk of sexist and sexual violence to which they are exposed. Of the 112 countries from which journalists were asked about the report, 40 were described as dangerous or very dangerous for women journalists.
The RSF report refers to all forms of gender-based violence, such as discrimination, insults, sexual harassment, unwanted contact, verbal and physical assault, threats of rape, and the act of rape itself.
According to 85% of respondents, where impunity prevails, acts of sexual violence are usually repeated and another female journalist may fall victim to the same perpetrator. More than two-thirds – 71% of the respondents – witnessed or participated in discrimination against female journalists because of their gender.
What are the consequences? Included in the answers of 48% of the respondents: "The female journalist is censored and prefers to avoid mentioning certain issues". That says it all.
In the past, some women journalists have not had the opportunity. In 2011, at least two women were raped while covering the Egyptian revolution. In February, Lara Longan, a former foreign correspondent for CBS, was surrounded by hundreds of men. Her clothes were torn and she was sexually abused. A few months later, Caroline Sintz of the French network France 3 was attacked by a mob in the same place. The attack took place on November 24, the day before International Day for the Elimination of Violence against Women.
But these are some of the cases all over the world. According to the report, 84% of abused female journalists were sexually harassed, 30% were sexually abused, 27% were threatened with rape, and 7% were raped.
According to the RSF survey for 2020, out of the 387 journalists imprisoned worldwide, 42 are women, compared to 31 in 2019, an increase of 35%. In addition to being subjected to harsh prison conditions, some also run the risk of sexual violence. A recent BBC investigation has reported that Uighur women detained in China's Xinjiang region have been repeatedly raped. In the so-called "retraining camps" there are indications of forced sterilization.
Violence in journalism, based on gender, is more frequent on the internet 73% (email, social messages), 58% physically at work, 47% over the phone, 36% on the street and 13% at home.
The most common perpetrators of sexual violence among journalists are their bosses 51%, authorities (state, police, government politicians) 50%, colleagues 46%, members/leaders of political parties 46%, anonymous 44%, interviewees 35%, members of family or friends – 16%.
Forms of violence against journalists include racist comments or insults 36% and comments or insults related to religion 29%.
RSF study shows that mothers-to-be are another category vulnerable to sexism, with their contracts not being renewed when they become pregnant.
Another problem is that very few female journalists continue to rise to senior management positions and the pay gap between male and female journalists remains stubbornly wide.
The Reuters Institute for Journalism Research at Oxford University examines in detail 200 major news agencies in 10 countries, including South Africa, the United States, Mexico, Japan and Germany, and finds that 77% of editors-in-chief are men, despite the fact that 40% of journalists in these countries are women.
Reporters Without Borders also publishes media advice on how to tackle sexism in journalism. These include space for stories and research reports on women's rights, minority rights and gender-based violence, the appointment of more women editors-in-chief, ensuring work-life balance, flexible working hours, access in parental care, such as leave, kindergartens and so on.
Recommendations to governments and authorities include adequate cyberbullying legislation, as well as the availability of legal protection, the establishment of national security committees for journalists, including representatives of the judiciary, police and journalists' associations to verify that all attacks and threats have been properly investigated./ibna