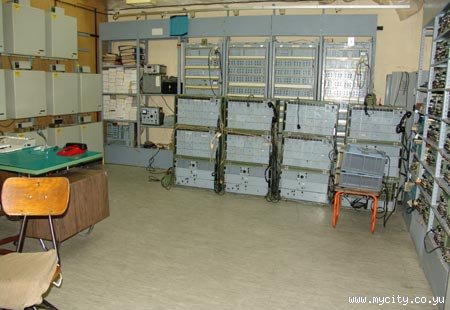 RS President, Milorad Dodik, said on Thursday that officials in this BiH entity are considering the possibility to hold referendum about BiH membership in NATO soon, in order to – as he said – "finish that story for RS".
This statement came as the reaction on the BiH Constitutional Court decision to reject the RS appeal in the case of BiH Court order to register military property at the Veliki Zep location, near the city of Han Pijesak, as BiH state property. The BiH Court decision triggered the reactions in RS since the officials see that as an additional reduction of RS territory, by 11,474 square meters, which is not in accordance with the Dayton peace agreement (DPA). The peace document strictly stupulates that RS will take 49 percent of BiH Territory and with several decisions this percentage has been decreased.This new case additionally made highest RS officials angry since it was not clear who allowed this to happen – ruling coalition or opposition parties in RS, which are part of the ruling coalition at state level.
As one of the preconditions for BiH approach to the Alliance, NATO demanded a clean situation regarding military property. Since BiH have one Army, the BiH Armed Forces, the Alliance refused even to consider the possibility that property which BiH will bring in the Alliance is registered as property of entities. Clearly, if BiH was to become a member of NATO in the future, this would happen as a state and not combination of entities. For years RS authorities questioned this demand but the BiH Court, and recently BiH Constitutional Court, decided in favour of NATO.
Dodik said that NATO is a political organization which is interfering in internal BiH relations and decisions.
"This is hijacking and robbery of the highest level, the ignoring of international law and the Dayton Accords", Dodik said.
Earlier, RS President said that this is only one in a series of decisions of the BiH Constitutional Court that was politically conducted and directed against RS.
"To be completely honest, this decision is not a surprise for me, considering the fact that the BiH Constitutional Court continuously issues anti-constitutional and political decisions. There is no law citing that BiH has assets, therefore there is no legal basis for registration of any location or facility under the name of BiH", Dodik emphasized.
He has emphasized that the decision like this deeply enters in the basis of the foundations of the Dayton Peace Agreement, because the ratio of 49:51 of territory will be violated. Dodik added that "such a decision could not have been made at a time when there was a group of people in joint institutions for whom the interest of RS came first". He blamed parties from Alliance for Changes for the fact that, since they are on power on state level, every decision of the BiH Constitutional Court is directed against RS.
As usual, every time RS officials protest against some decision, BiH Federation officials welcome it. All of them, including Bosniak member of BiH Presidency, Bakir Izetbegovic, had just one reaction – this decision opened the door of NATO for BiH which has been closed for long time, directly due to the problem with military property. Chairman of the BiH Council of Ministers, Denis Zvizdic, said on Thursday that "unconditional implementation of Constitutional Court decision will be the step toward the activation of MAP (Membership Action Plan) and toward full membership in NATO as synonym for modern standards, political stability and economic prosperity.
"At the same time, recent as well as future reactions to the Constitutional Court's decision, and especially readiness for its full implementation, will represent a true division between those political and social concepts that advocate the rule of law and ensure long-term stability and economic development, and those policies and individuals which are only declarative for Euro-Atlantic integration and the idea that BiH should be a member of the family of the most developed countries in the world, said Zvizdic in written statement delivered to media.
International organizations also welcomed the decision commenting that the registering of the military property as the state property is the only precondition left for activation of MAP. In the future, several more location should be registered in the same manner. However, for RS it seems that this case is not over since Socialist Party RS demands the meeting of all RS parties in order to define the unified conclusion about "violation of DPA and further reduction of RS territory".
What is "Veliki Zep"?
Veliki Zep is a complex of underground facilities which were built after WW2 by Yugoslav People's Army (JNA). The purpose of the location was to act as the JNA HQ in case of the WW3. In the net of underground corridors and rooms there was enough room for the whole JNA Command and additional staff, who would be able to live up to 6 months without contact with outer world. It was just one of similar facilities that were built in all ex Yugoslav republics. During the last war in BiH, Veliki Zep was used by the HQ of Army of Republic of Srpska. Rumor has it that general Ratko Mladic had been sent to this complex, during his hiding from Tribunal in Hague trial.
Veliki Zep, along with its underground part, is registered on the surface as military property – more than 11 000 square meters in size. The area had military guard during the time of its use./IBNA