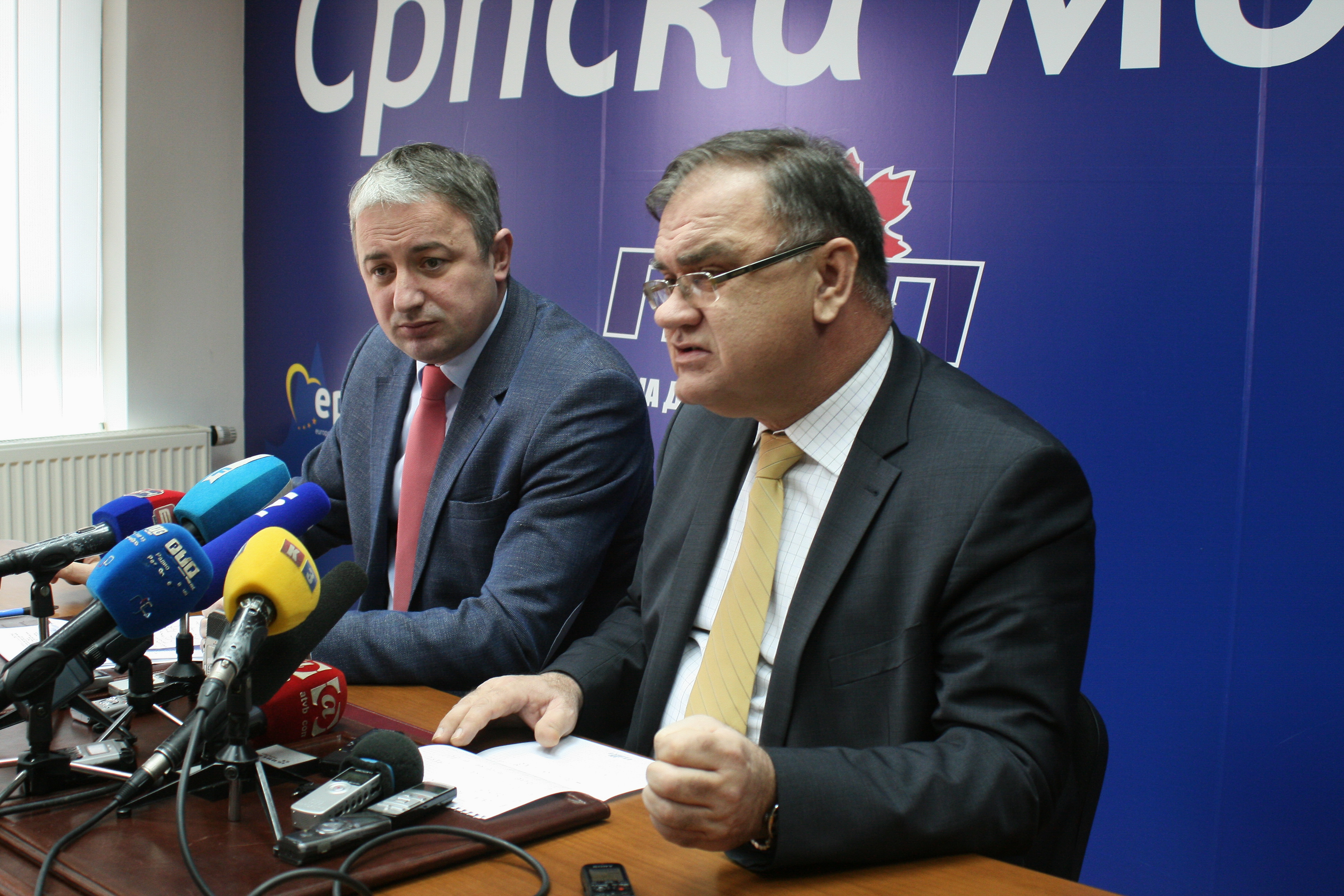 Banja Luka, February 22, 2016/Independent Balkan News Agency
By Mladen Dragojlovic
Although many things in BiH are underhard, discussion between RS, Federation BiH and state BiH institutions rarely cause so much hard words as did the document which defined the "Coordination mechanism". However, for the difference from earlier cases is that this document made the conflict between two different options in RS and the best description of this situation is that RS is against RS.
RS representatives in BiH institutions and representatives in entity institutions are coming from different political blocks, so much divided that even the earlier agreed document became a problem. Representatives in joint institutions are from coalition Alliance for changes, and on the RS entity level coalition leaded by SNSD party is ruling all political processes since they have the majority in Government, RS National Assembly and president of RS, Milorad Dodik, is SNSD leader.
Regarding the Coordination mechanism, as Alliance for changes representatives said, the ruling coalition in RS is making unnecessary problems since there is nothing they didn't accept in August last year. PDP party president, Branislav Borenovic, said on Sunday that RSNA discussed this Mechanism and there was no objections from RS Government. When BiH Council of Ministers claimed the document was legally valid and published it in the official Gazette, SNSD said that they are against it and that it was not agreed with the RS Government.
"However, we didn't hear what is so different regarding the document accepted in August last year and this which was published. SNSD didn't say it because there is no difference and this is just manifestation of power", Borenovic said at the press conference in Banja Luka.
He added that PDP team of legal experts found just one small difference in the unimportant part of Coordination mechanism regarding the rotation of MPs of some institutions when the president of the institution is not at the session.
BiH Presidency member and ex leader of PDP, Mladen Ivanic, said that RS Government, as in many cases before, will soften its stance and start to cooperate in regard with the Coordination mechanism because it is good for RS.
"It explicitly states that there is no decisions on a euro integrations without wide consensus and agreement of RS Government. This mechanism opened the EU door for BiH and it is something what RS Government must recognize", Ivanic said.
But, RS PM, Zeljka Cvijanovic, wasn't delighted with their words and reacted very sharply. She said that RS Government will never accept the Coordination mechanism. Cvijanovic also said that RS Government will not participate in institution of the Coordination mechanism since it has not participated in its creation either, and "everyone knows that it was adopted in a deceitful manner".
"The objections from the office of the RSPM were submitted to the offices of both Dragan Covic and Denis Zvizdic as a preparation for the meeting, but were ignored, and no meeting was called, even though it had been agreed so. The decision was simply published", Cvijanovic said in written statement.
She also added that RS Government will demand more respect for its institutions and that the decision of absence from Coordination mechanism is already in effect.
Coordination mechanism was one of the biggest demands of EU since European institutions in the approaching process of the BiH want to have one address for communication in BiH rather than ask every government in the state about the smallest things. To explain – BiH has 14 governments, 10 in cantons, two in entities, one in Brcko District BiH and Council of Ministers which in some cases is the real state Government. The number of MPs who will be responsible for approach of BiH to EU are several thousands. Without Coordination mechanism it would be impossible to hold even the smallest meeting of EU and BiH experts. However, the situation about the Coordination mechanism showed that the old proverb: "Why make it simple when it is more interesting if it is complicated" is absolutely correct in the case of BiH.