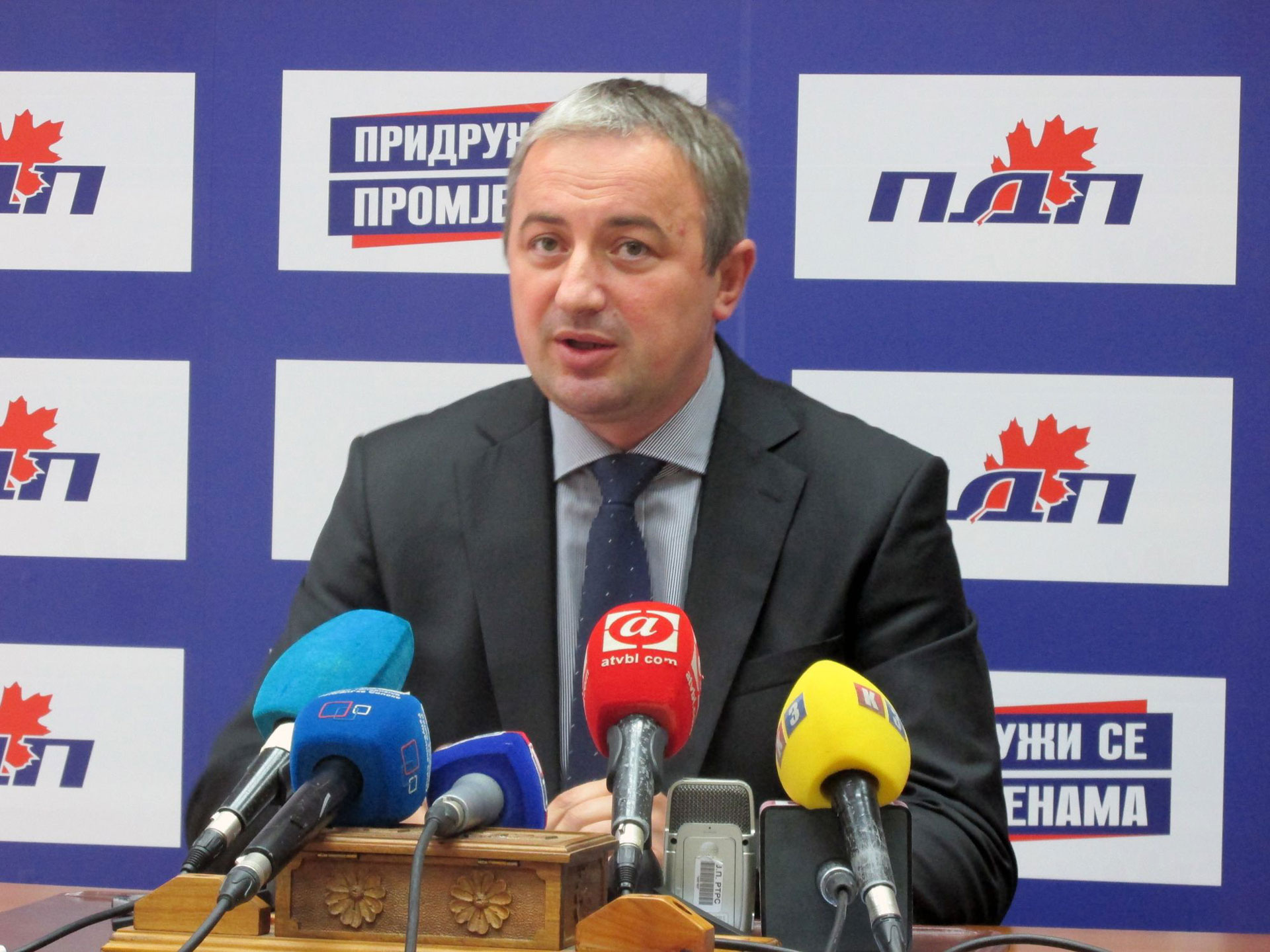 Opposition parties in RS, gathered in coalition "Alliance for changes", will send initiative to RS National Assembly to vote against present Government and demand its shift in the shortest possible period of time.
President of Serb Democratic Party (SDS), Vukota Govedarica, confirmed on Wednesday that the demand will be set early next week, probably on Monday, since this RS government is "the worst Government in RS history".
"A lot of documents which support the demand have already been written and we will explain all the failures of this Government. The best results they have achieved are in the bribing of MPs in RSNA", Govedarica said.
He added that the shift is in the best interest of all citizens and compared the Government with a sinking ship.
His coalition companion, president of Party of Democratic Progress, Branislav Borenovic, explained that this RS Government is skilled in taking loans and nothing more. Borenovic added that PM, Zeljka Cvijanovic, has no answer on the open economic problems in RS, with the total debt of RS over six billion BAM (3 billion Euro),which is the biggest debt on the Balkans. He added that it is time for this Government to step down also because they didn't do anything to stop young experts from leaving RS in order to find work in other countries. According to PDP information, just the debt in healthcare sector in RS is about 513 million BAM (256,5 million Euro) and most of it is the debt of institutions which were established by RS Government and are financed from the Budget. Debt per capita in RS is 52 percent bigger than in BiH Federation and almost half of the income of the Budget goes to the rate of loan pay back. In just 10 years, according to PDP, the rate of loan raised from 110 million BAM to 850 million BAM (55 to 425 million Euro).
"I will call all parties to support our initiative and to get rid of the worst Government in RS ever. This Government has no results and there is no reason to keep them on this position", Borenovic told the media.
The fact is that still nobody of opposition leaders explained what they in fact want: to participate in newly established Government or just change the present Government to see a fresh face as PM. All answers are that it is important first to push Cvijanovic and the Government to step down and then opposition will say what they want as future solution.
RS PM, Zeljka Cvijanovic, said that changes of Government are in the hands of the ruling coalition but not in the hands of Alliance for changes, which is part of ruling coalition on BiH level of government.
"It is obvious that PDP with the story about RS Government and initiative for its change are trying to distract the attention of citizens from problems at the state level coalition. PDP have ministers in BiH Council of Ministers, which doesn't have support of the majority in BiH Parliament", Cvijanovic said.
She added that "the treacherous policy that PDP and coalition partners are implementing at state level of government will remain remembered as the darkest period for the citizens of the RS". During this period, as she said, Alliance for changes blocked money of RS citizens and were in cooperation with Bosniak SDA party, which aims at the disempowerment of RS.