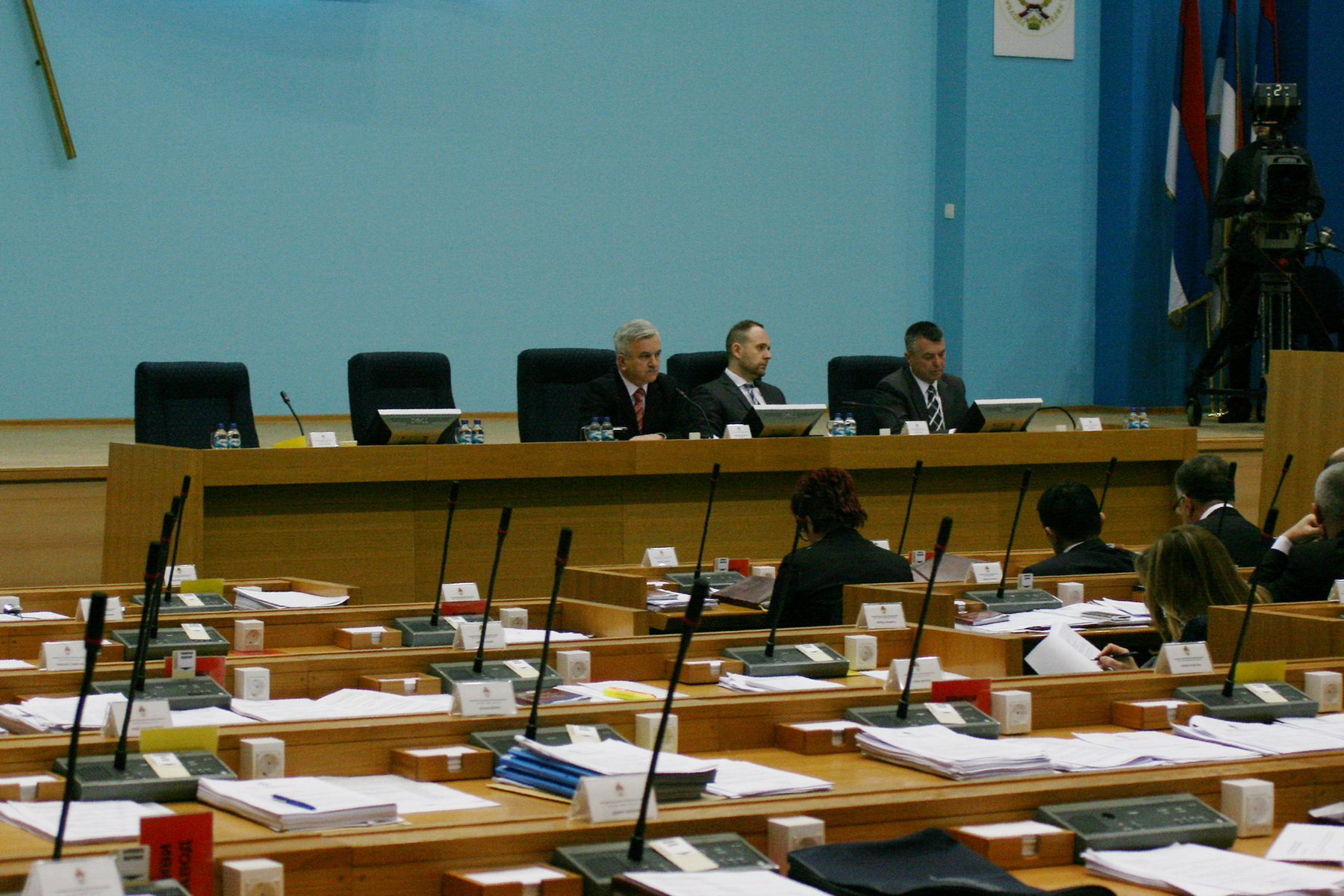 Banja Luka, February 4, 2015/ Independent Balkan News Agency
By Mladen Dragojlovic
Despite many reactions from BiH associations and international organizations for human rights, Republic of Srpska National Assembly (RSNA) finished discussion on the controversial Law on public peace and order and it is expected that the ruling coalition will confirm it on the Thursday plenary session. Opposition parties tried to remove the new bill from the agenda of the session, but their attempt to prevent adoption of document which provide control of private accounts on the social networks was unsuccessful. Since opposition proposal wasn't accepted, opposition parties MPs left the session, refusing to participate in the discussion.
Adam Sukalo, president of party Napredna Srpska (Progressive Srpska – NS), said to the media after the discussion that the law is good for all citizens of RS and that amendments will correct the Law proposal because they will provide freedom of the speech.
"The law will exclude speech against the government and other institutions on social networks but it will punish those who are calling on violence and similar acts", said Sukalo.
For opposition Serb Democratic Party (SDS) MP and Assembly vice president, Nenad Stevandic, it is clear that accounts on social networks are private similar to one's apartment or house key.
"That part of internet space is a private thing. It is like a law confiscating your living room or kitchen for city square", Stevandic told the media.
The proposal of Law was condemned by many international organizations, including OSCE and Human Rights Watch (HRW). OSCE representative for media freedom, Dunja Mijatovic, sent a letter to RSNA president, Nedeljko Cubrilovic, and warned that, if Assembly adopt the law, it can be used for limitations of freedom of expression on social networks.
"Inclusion of social networks in the Law, can cause danger that undefined terms, like "violation of public peace and order" can be used for legal punishment and limitation of freedom of expression. It can be left to the will of officials to interpret what is considered disturbing or offensive, it may lead to arbitrary or misused charges", Mijatovic says in his letter.
HRW Balkans and Eastern Europe researcher, Lydia Gall, suggested in a letter that RSNA should reject this "problematic law".
"The extremely broad and vaguely phrased prohibitions under this law appear to have no other purpose than to restrict online speech", said Gall in the letter.
She also said that RS authorities have a responsibility to act in accordance with Bosnia and Herzegovina's international obligations to respect freedom of expression. The authorities, emphasized Gall,  should scrap the draft law and ask the OSCE representative for help crafting legislation that protects free expression online and off.
United States Embassy in BiH also expressed concern that this law represents direct denial of basic human right on freedom of expression.
"We believe that the law is the latest in a series of threats to freedom of speech in BiH, which includes not only the way we define the concepts of defamation and libel, but also the way in which the courts interpret the laws governing these actions, further threatening the freedom that are essential to this young democracy to fight against corruption, ensure transparency and accountability, and generally strengthen the rule of law", said US Embassy in the reaction published on social network – Facebook.
RS Prime minister, Zeljka Cvijanovic, said that US Embassy officials didn't read the Law and that comments are based on someones else's opinion.
"I think that they have not read the bill at all and that they are commenting on the basis of the stances of others, the others who arbitrarily, or intentionally, decided that they are considered relevant", Cvijanovic said to the media in Banja Luka.