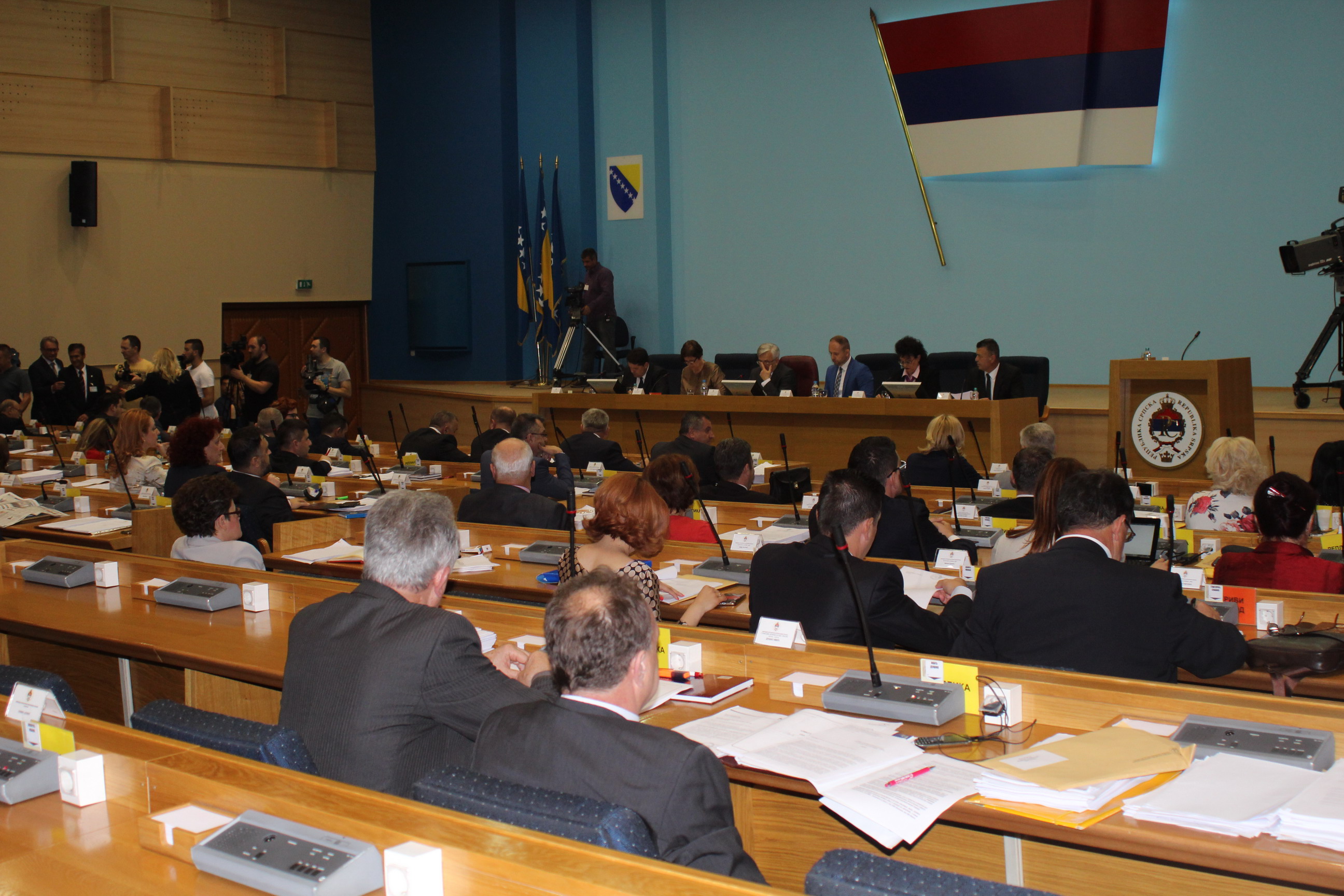 Banja Luka, June 21, 2016/Independent Balkan News Agency
By Mladen Dragojlovic
RS National assembly begun on Tuesday the session about the census and the disputed decision regarding the publication of census results with 198 0000 citizens who have an address in biH but, in fact, live in other countries. This decision, brought by Central commission president Velimir Jukic, triggered an instability in BiH political scene.
This manner of publication of census results is, for Serb politicians, unacceptable because these 198 000 persons change the demographic picture of the country in favour of Bosniaks and, as they said,  the census results will not have any effect except to show that BiH is a country with Bosniak majority. This question united the ruling coalition and opposition parties in the country under the notion that Jukic's decision is not legal, but there is still disagreement on how to deal with this problem. At the beginning of the session, the MPs of Domovina coalition, consisted of representatives of Bosniak and Croat parties, left the Assembly hall because they didn't want to participate in, as they explained, "illegal session of entity Parliament about an issue that is above of jurisdiction of RS NA". But the fact is that the conclusions that MPs adopt on this session will be obligatory for all RS representatives on all levels of government.
RS President, Milorad Dodik, said in his address in Parliament that Jukic's decision must be rejected by the Republic of Srpska as irrelevant. One of his suggestions is that the Serb representatives must leave the BiH Central Census Office (CCO).
"We should not give credibility to CCO and must find a new legal solution which would ensure that RS Statistical Agency can publish its own census results in a legitimate manner", Dodik said, adding that the RS NA must adopt a strong decision in regard with rejecting the publication of the census results.
He also said that he will reject any negotiations on any issue in BiH until a reasonable solution for the problem with the census is reached. He also argues that all representatives of RS in any joint BiH institution should withdraw from their positions. Dodik said that the involvement of the international community in this matter is counterproductive.
"We had a positive attitude on this matter but the census was misused in Sarajevo by fraud. BiH Prosecution office exerted influence on Jukic to announce the decision on the publication of census results, in order to manipulate the number of citizens and, in that way, change laws and legal practice that exist in BiH", Dodik stated.
The answer of the leader of the biggest opposition party in RS, SDS, Mladen Bosic, pointed out on the whole problem of the lack of dialogue in Serb political parties. Bosic, who is Chairman of House of representatives in BiH Parliament, answered to Dodik in the RS NA hall that "Serb withdrawal from joint institutions would not bring a solution".
"I don't know what will be the benefit for RS if Serb ministers in BiH Council of Ministers leave their positions to their deputies from Croatian people", Bosic said.
He added that there is no political will in Federation BiH to solve this problem and that is necessary to find a way so that RS publishes its own results. Bosic agrees with Dodik that the influence of the BiH Prosecutor office is not allowable in this case. Several other MPs warned that the decisions that will be adopted by RS NA will be very important for the future relations in BiH. The final voting on the session conclusions is expected during the night or tomorrow.