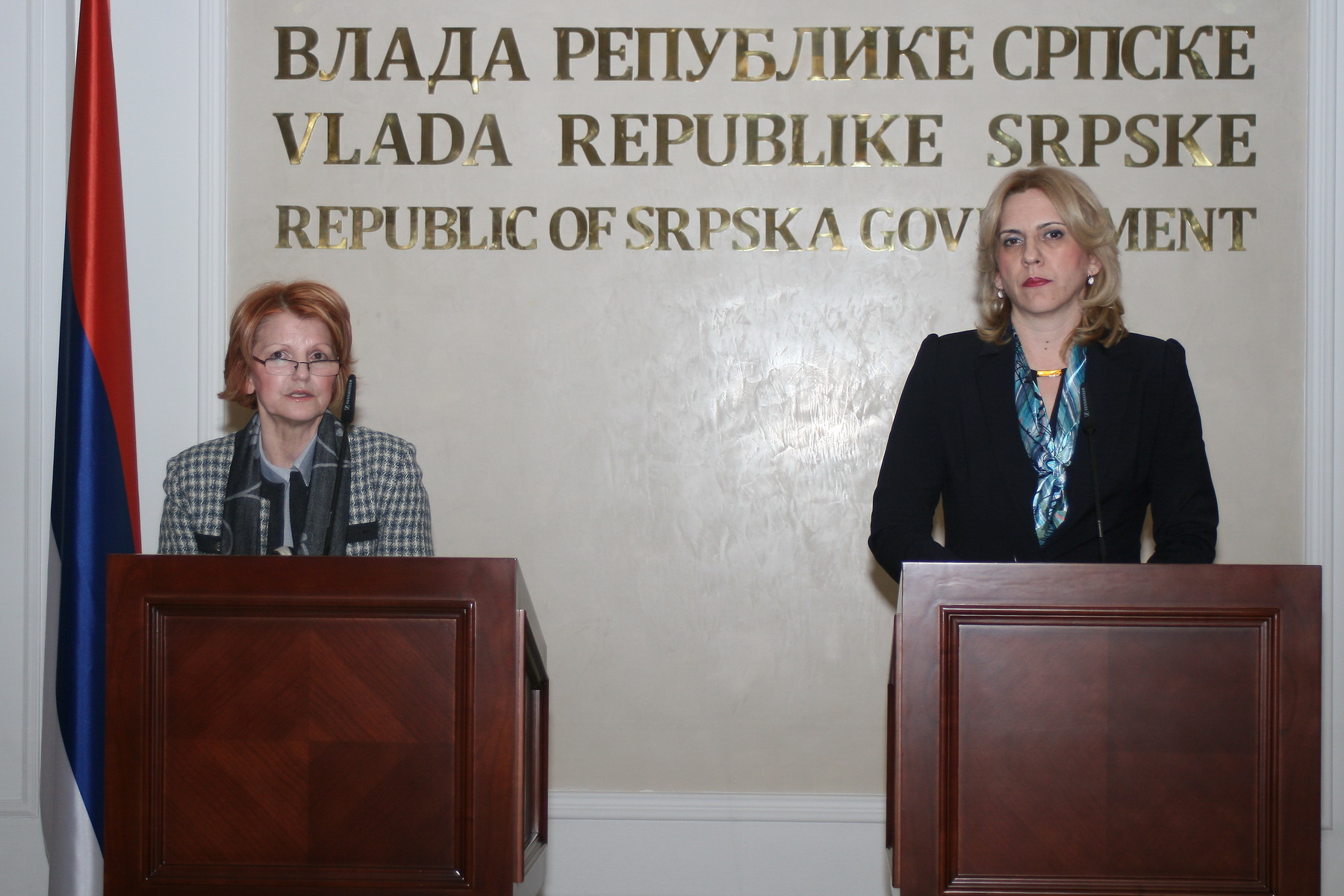 Banja Luka, March 10, 2015/ Independent Balkan News Agency
By Mladen Dragojlovic
Republic of Srpska Prime minister, Zeljka Cvijanovic, Interior Minister, Dragan Lukac, and Minister of justice, Anton Kasipovic met on Tuesday with RS Ombudsman for children, Nada Grahovac, to discuss possible urgent changes to the Criminal Law, on the part which regulates criminal acts against sexual integrity, first and foremost to the cases that are related to minors.
The meeting took a place after a recent case when a journalist of a daily newspaper, pretending that he is a 14 years old girl, discovered a man who offered "her" to have sexual intercourse. The journalist had more than one hundred contacts with older males, but only this one offered real sex, showed his genitalia on Skype and masturbate in the front of Skype camera. The Journalist reported the case to police and the man, identified as Mirko Blagojevic, employee of state Agency for Identification Documents, Registers and Data Exchange, married and father of two underage kids, was arrested. It was discovered that he had a laptop which he used for his inappropriate contact with this "girl" and, even worse, he did it from his office in Banja Luka.
After the arrest, prosecutor could find a reason to detain him and so Blagojevic was released. The agency began disciplinary proceeding against Blagojevic and the journalist who discovered him as a pedophile is under police protection.
This case raised the question of protection of minors on internet and Grahovac asked for urgent changes in the relevant law in order to protect children from people like Blagojevic. One of the first things to do is establishing a "database of pedophiles" and increasing the law penalties for this kind of criminal act.
"One of the things we have to do is to increase the age limit from 14 to at least 16 years of age for voluntary consent to sexual intercourse, as it is a case in many European states. A very important thing is to ban those criminals from approaching places where children gather, and we will do it with these changes in the law", said Cvijanovic on the press conference after the meeting.
She emphasised that this problem must be solved immediately and that minister Kasipovic will organise another meeting on Monday. Cvijanovic said that this meeting will be attended by representatives of all relevant ministries and institutions in RS who will give an answer to the question whether it is possible to solve problem with pedophilia through changes of existing law, whether it is necessary to create a new law.
Ombudsman Grahovac told the media that her office, in 2013 alone, recorded 650 cases of different cases of violence against children, 31 of them being sexual abuse.
"One of the most important things is to educate children on the danger in contact with unknown people on internet and in public. Also, adults must be educated and warned about this. Recently we had a case of one grandmother who was on a seminar about sexual abuse of children. When she came home she told her granddaughter what she heard on event and what some people are doing to minors. She was surprised when her granddaughter said that her grandfather was doing that to her. The grandfather was arrested and sentenced", said Grahovac.
She emphasised that there is no proper punishment that can replace the destroyed life of a child, but according to existing law punishments are minimalistic. Also, she said, it is necessary to prevent the commutation of the sentence if the offender is a family man, or on the basis of age or the fact that he had no prior convictions.